POSITAL has added kit encoders to its Product Finder portal
August 4, 2022 REDWIRE is news you can use from leading suppliers. Powered by FRASERS.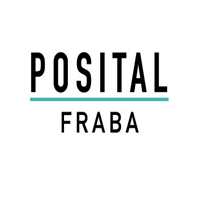 Posted by FRABA Inc
POSITAL-FRABA, based in Hamilton New Jersey, is the North American member of the international FRABA Group, a family of... Read more
Related Topics
Related Sectors
Subscribe
Free REDWIRE e-newsletter
POSITAL's growing family of kit encoders can now be explored through the Product Finder portal.
As a leading manufacturer and supplier of kit encoders, or modular encoders, POSITAL-Fraba has recently updated its online Product Finder portal to include its wide portfolio of these items. Kit encoders are designed to be integrated into electric motors or other rotating equipment, to provide position feedback for the control system.
The Product Finder gives POSITAL customers an easier means of searching for the appropriate motor-mounted kit encoder for any industrial application.
A rugged, cost-efficient assembly
POSITAL kit encoders have similar performance traits to those of the company's standalone absolute encoders, but they have stripped-down designs without their own shafts, bearings, or seals. The rotating element, a permanent magnet array, is directly attached to the motor shaft, and the measurement module is constructed to fit onto the motor housing. This results in a rugged, cost-efficient assembly that measures the rotary position of the motor shaft and offers exact, closed-loop position control for servo and stepper motors. Manufacturers have used these devices successfully in thousands of motor and robot installations.
More than 200 models of kit encoders are available, with multiple mechanical configurations and communications options. Standard units each have an outer diameter of 36 millimetres, and the 22-millimetre compact versions are perfect for space-critical installations. POSITAL carries both sizes with a range of mounting and shaft-coupling options, and they support SSI and BiSS C communications interfaces.
Also available are single-turn and multi-turn models; the latter have battery-less, self-powered Wiegand rotation counter systems, so each device always records the number of full rotations accurately, even when control-system power is unavailable. POSITAL has designed several models with the same installation footprint as in popular incremental encoders from other manufacturers. In addition, a special range of hollow-shaft encoders are available. These are ring-shaped devices with 30- or 50-millimetre centre openings, designed for installation around large-diameter shafts, structural members, or wire/hose bundles in robot arms.
The POSITAL Product Finder portal offers a convenient way to explore this range of kit encoders: customers select the features they require, and the system narrows down the most suitable models for the application.
For more information, contact POSITAL.
---
Share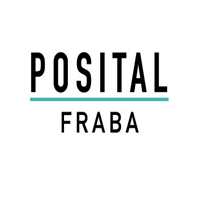 Posted by FRABA Inc
POSITAL-FRABA, based in Hamilton New Jersey, is the North American member of the international FRABA Group, a family of... Read more
Related Topics
Related Sectors