POSITAL explosion-proof rotary encoders now have ATEX and IECEx certification
March 21, 2022 REDWIRE is news you can use from leading suppliers. Powered by FRASERS.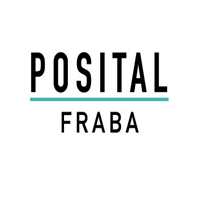 Posted by FRABA Inc
POSITAL-FRABA, based in Hamilton New Jersey, is the North American member of the international FRABA Group, a family of... Read more
Related Topics
Related Sectors
Subscribe
Free REDWIRE e-newsletter
Explosion-proof IXARC rotary encoders from POSITAL have been certified to comply with ATEX/IECEx directives for Category 3 electrical products.
Safety remains a priority for the POSITAL team, as the manufacturer's series of explosion-proof IXARC rotary encoders has just earned ATEX and IECEx certification. This means they comply with ATEX/IECEx directives for Category 3 electrical products. Suitable for use in Zone 2 and 22 conditions – i.e., potential exposure to hazardous levels of explosive gases and flammable dust – they are perfect for oil and gas installations, chemical facilities, woodworking operations, and grain handling.
Aluminum or stainless steel housing
An organization with special competency in ATEX/IECEx testing issued certification documents to cover multiple encoder configurations. These encoders have aluminum or stainless steel housing that eliminates electrical hot spots or sparking that may ignite explosion. They are available in incremental and absolute variants, with optical or magnetic measurement systems. Optional devices are suitable for high-precision applications, delivering resolution up to 16 bits and high dynamic response.
There are magnetic units with similar resolution and compact, rugged designs that add versatility and suitability for harsh conditions. For some magnetic encoders, users can modify certain operating characteristics through software updates, with no mechanical changes required. With programmable incremental encoders, resolution ranges from one to 16,384 pulses per resolution, depending on the software parameters chosen. Magnetic and optical variations are available for absolute encoders in multiturn versions with battery-free rotation-counter systems; users do not need to test and replace backup batteries, which decreases maintenance significantly.
POSITAL offers ATEX/IECEx-certified encoders with a broad variety of mounting flange designs and shaft configurations, as with other IXARC products. They can come with connectors or attached cables and can support various communications interfaces, including incremental, analog, SSI, Profibus, ProfiNet, CANopen, DeviceNet, EtherCAT, EtherNET IP, Modbus RTU, J1939, and Modbus TCP. The wide range of configuration options enables selection of an encoder configuration that is easily integrated into virtually any system or machine.
To find the appropriate IXARC sensor or encoder for a specific need, POSITAL recommends the powerful product finder tool on its website. This allows customers to narrow down product features for an individual application and then zero in on the best choices available.
For more information, contact POSITAL.
---
Share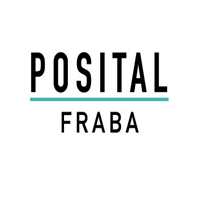 Posted by FRABA Inc
POSITAL-FRABA, based in Hamilton New Jersey, is the North American member of the international FRABA Group, a family of... Read more