POSITAL draw wire sensors make linear position measurement easier
November 2, 2020 REDWIRE is news you can use from leading suppliers. Powered by FRASERS.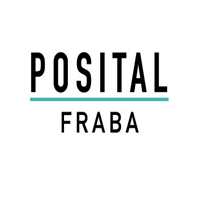 Posted by FRABA Inc
POSITAL-FRABA, based in Hamilton New Jersey, is the North American member of the international FRABA Group, a family of... Read more
Related Topics
Related Sectors
Subscribe
Free REDWIRE e-newsletter
LINARIX draw wire sensors by POSITAL
Among the many solutions in the POSITAL-Fraba portfolio is the LINARIX line of draw wire sensors, designed to make linear position measurement easier. With these encoders, users easily scale their measurement ranges for analog versions, and programmable versions are easily done with the help of the UBIFAST tool.
Draw wire adapters are available in lengths from one to 15 metres (m), and a broad variety of interfaces are available, like analog, SSI, and CANopen.
A more convenient method
Linear measurements have traditionally been conducted with pinon and racks, which required exact mechanical alignment; this was unreliable, since the pinon could jump and miss a tooth, thereby delivering incorrect position information. POSITAL offers a more convenient method with LINARIX draw wire sensors, which help the user to define the output of the linear sensor easily.
With LINARIX draw wires, the user first presses the Set One button, pulls the cable up to the distance at which measurement is desired, presses the Set Two button, and allows the cable to retract. This way, anyone can easily define a specific draw wire output to match an individual application, ranging from zero to ten volts at zero to five m, or zero to 4.252 m.
Because equipment and user needs change over time, the POSITAL team has extended the functionality of the company's patented UBIFAST configuration tool for customers who need to redesign applications or apply new features to LINARIX units. Now it is easier to calculate linear measurement, saving installation and calculation time: with a few clicks, users program such parameters as desired measurement range and length per revolution. UBIFAST provides actual linear resolution based on the installed products.
POSITAL designs all of its offerings based on long discussions with customers and users. This goes for the LINARIX series and UBIFAST too. Businesses demanded simpler installation with precision measurement. So POSITAL joined the power of LINARIX with UBIFAST for the right solution.
To learn how to program LINARIX analog draw wire sensors, watch this video tutorial:
For more information, contact POSITAL.
---
Share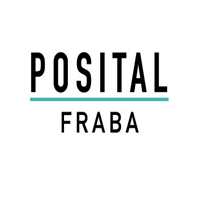 Posted by FRABA Inc
POSITAL-FRABA, based in Hamilton New Jersey, is the North American member of the international FRABA Group, a family of... Read more
Related Topics
Related Sectors