POSITAL diverse-redundant absolute encoders: a safe, flexible alternative
June 30, 2020 REDWIRE is news you can use from leading suppliers. Powered by FRASERS.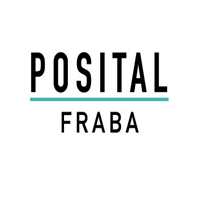 Posted by FRABA Inc
POSITAL-FRABA, based in Hamilton New Jersey, is the North American member of the international FRABA Group, a family of... Read more
Related Topics
Related Sectors
Subscribe
Free REDWIRE e-newsletter
Diverse-redundant rotary encoders are a valuable component for safety-critical motion-control systems.
The newest technological breakthrough by POSITAL-Fraba is a line of "diverse-redundant" absolute encoders, an inexpensive, flexible alternative for safety-critical motion-control systems. Based on non-certified standard components, these devices supplement the company's existing range of formally certified SIL safety encoders. They are an ideal choice for many installations that require functional safety.
When users combine these encoders with functional safety PLCs, they work for applications that must conform to the requirements of the ISO 13849 standard.
Two independent sensor systems
These absolute encoders contain two independent sensor systems, measurements from which are processed by a functional safety PLC. Safe operation is assumed when both measured values are the same within defined tolerances. If deviations occur, the controlling PLC triggers an alarm, with the option of transitioning the system to a defined safe condition. POSITAL uses a mix of magnetic and optical sensor technology.
This encoder series suits various applications, including heavy construction equipment, mobile machinery, crane technology, elevators, and complex stage technology for theatrical or film productions. The devices are available with a broad range of mechanical options, from robust housings for high protection levels, to various connector types and many flange and shaft variants. They work for harsh environments and a wide temperature range.
Each of these diverse-redundant absolution encoders is a clever all-in-one solutions, designed as a space- and cost-saving tandem device. Magnetic and optical sensor elements are integrated into a compact housing, 58 millimetres in diameter, that is easy to install, with resolution at 16 bits per revolution.
The CANopen interface provides communications, and the magnetic technology is inherently robust, while the optical components are protected against condensation by the addition of an extra membrane. Both the optical and magnetic sensor elements measure the position value in single- or multi-turn mode, with no need for batteries or maintenance, and are based on established encoder technologies that have been core competencies of POSITAL for years.
Using the diverse-redundant method, users can detect errors more easily than they would in a setup using two identical measurement devices. POSITAL remains a major innovator in encoder technology.
To learn more, contact POSITAL.
---
Share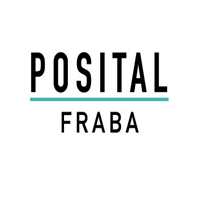 Posted by FRABA Inc
POSITAL-FRABA, based in Hamilton New Jersey, is the North American member of the international FRABA Group, a family of... Read more