Polygena and Compounds team up with Rosta for continued success
April 22, 2021 REDWIRE is news you can use from leading suppliers. Powered by FRASERS.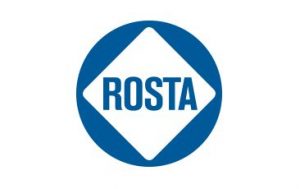 Posted by Rosta Inc
Rosta Inc. has been manufacturing and distributing innovative technological elements for more than three decades, all pr... Read more
Related Topics
Related Sectors
Subscribe
Free REDWIRE e-newsletter
Rosta's two partners in its manufacturing operations
Rosta Inc. has been manufacturing and distributing innovative technological elements for more than three decades, all products that its parent company in Switzerland has perfected since the 1940s. Although Rosta is renowned for its capabilities in creating these machine components, it also receives no shortage of help from Polygena AG and Compounds AG. These two friendly technology partners join Rosta in a unique team of organizations that collaborate to make perfect solutions for their Swiss customers.
Major supplier of rubber elements
Collaborating as technology partners to keep each other profitable, this group consists of several equally sized organizations that work together. Polygena is a partner and funding body for many small- and medium-sized businesses that offer industrial services. It has a role to ensure that these companies stay autonomous and productive to satisfy customers in the future. Rosta partners with Polygena to contribute to a long-term corporate engagement in which the latter organization guides companies and their managers on the way to longevity and future success.
Compounds served as a key supplier of rubber elements for Rosta for many years before it launched an official partnership with the company in 2007. Today, Compounds still provides all the rubber inserts for Rosta components, and its manufacturing operation also works closely with a test laboratory that supplies everything that Rosta needs. The laboratory teams and developers of both these technology partners work together constantly to make sure that product quality never dips below their strict standards. Customers are always satisfied because of this union of engineering expertise with groundbreaking rubber technology.
There are two essential steps in the Compounds rubber-production process. The organization has a mini-production line called the "Technikum", which enables the testing of mixtures and prototypes to determine if they are suitable for production. The second step is the vulcanization of rubber cords, a discontinuous process that is more intensive, homogeneous, and durable that standard vulcanization is. The technique yields rubber elements of consistent high quality, which optimize Rosta components.
With assistance from Compounds technology and Polygena funding, Rosta will remain a major industrial force.
To learn more, contact Rosta.
---
Share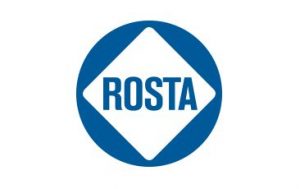 Posted by Rosta Inc
Rosta Inc. has been manufacturing and distributing innovative technological elements for more than three decades, all pr... Read more
Related Topics
Related Sectors