Ohio Broach offers many competitive advantages with in-house production broaching
October 6, 2021 REDWIRE is news you can use from leading suppliers. Powered by FRASERS.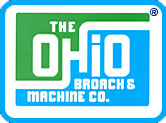 Posted by The Ohio Broach & Machine Co.
If you're looking for accuracy, efficiency, flexibility, and economy in the production of metal parts, broaching i... Read more
Related Topics
Related Sectors
Subscribe
Free REDWIRE e-newsletter
Production broaching is a popular service.
No other industrial provider offers the level of broaching capabilities that The Ohio Broach & Machine Company does. Its range of services includes broaching, building broaching machines, tool sharpening, and engineering. The firm also provides in-house production broaching for clients whose facilities do not have enough space for private broaching machines. This valuable service provides numerous competitive advantages, covering production sizes from short to long runs, and it is often in demand in manufacturing today for these reasons.
Unmatched skill and experience
By offering contract in-house production broaching, Ohio Broach provides to customers any kind of high-quality broaching services they may require. The company has enough skill and experience in its area to broach almost any shape that a client may request, as it has the ability to construct the required machines and tools. The many options from which clients can choose include gear forms, polygons, involute splines, plier forms, and irregular shapes. Ohio Broach personnel also have what it takes to tackle internal broaching, blind spline broaching, and surface broaching.
A major benefit that the company offers for in-house production broaching is access to its own world-class broaching machinery. Ohio Broach owns three types of vertical machines, in addition to horizontal internal machines, a CNC shaper, and pull-down machines. This equipment provides stroke lengths that go from two to seven-and-a-half feet, as well as cutting forces that range from two to 35 tons. The CNC shaper can operate at depths running from ¼ of an inch to one-and-a-half inches, and it can accommodate pieces with diameters as large as ten inches.
The Ohio Broach team can broach virtually any metal that a client requests; the most common examples include aluminum, brass, copper, carbon steel, and stainless steel. These craftspeople can also broach wood composites, plastic, hard rubber, and graphite. Parts for pliers, saw blades, transmission gears, and other objects are also feasible.
Watch the video below for a sense of the range of production-broaching abilities at Ohio Broach:
To learn more, contact Ohio Broach.
---
Share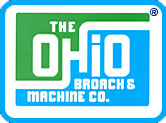 Posted by The Ohio Broach & Machine Co.
If you're looking for accuracy, efficiency, flexibility, and economy in the production of metal parts, broaching i... Read more
Related Topics
Related Sectors