Ohio Broach offers machine rebuilding, tool sharpening, and other services
July 6, 2022 REDWIRE is news you can use from leading suppliers. Powered by FRASERS.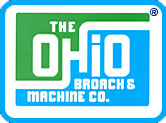 Posted by The Ohio Broach & Machine Co.
If you're looking for accuracy, efficiency, flexibility, and economy in the production of metal parts, broaching i... Read more
Related Topics
Related Sectors
Subscribe
Free REDWIRE e-newsletter
Four of the convenient services available.
For premier broaching services, customers across the continent keep returning to The Ohio Broach & Machine Company. The firm has been reputed for its broaching abilities for more than 65 years, but its skill range stretches further than that: it includes tool sharpening, machine rebuilding, and much more. Ohio Broach can fulfill virtually any broaching-related need with all of these abilities and its experience in broaching, design, and construction.
A wide variety of skills
The Ohio Broach team offers a wide variety of skills for customers. The services include welding and repair for tools, coatings, assembly and disassembly of broach holder bars, machine and tool troubleshooting, and consultation. The four major services that are available from Ohio Broach:
Machine design and engineering. The machine-designing skills of the company are not limited to its own equipment. Ohio Broach also handles broaching-machine design and construction for specific client requirements. Every custom-designed machine from the company comes with an operation and maintenance manual.
Machine rebuilding. Ohio Broach can take out-of-service machines and convert them into productive pieces of equipment, with all the necessary skills and experience. First, the team tears down the machine. Then the worn parts are cleaned and ground, including guide blocks and ram slides. Ohio Broach replaces components that cannot be salvaged. In rebuilding these machines, the company can make any required new parts with its grinding equipment and vertical and horizontal CNC milling centres.
Production broaching. Ohio Broach provides in-house production contract broaching for clients who cannot accommodate their own private broaching machines. The available services include internal broaching, broaching of irregular shapes, blind spline broaching, and surface broaching. The company conducts all of these services on its own machines.
Tool sharpening. Services include precision sharpening, reconditioning, and repair of broaching tools. Because broaching tools must be sharpened for optimal cutting, the company offers sharpening and reconditioning of round broaches, keyways, surface broaches, and form broaches constructed from all kinds of high-speed steel. Ohio Broach can provide tool brazing, sharpening, straightening, re-coating, CNC regrinding, and radius or face angle gauging.
To learn more, contact Ohio Broach.
---
Share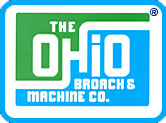 Posted by The Ohio Broach & Machine Co.
If you're looking for accuracy, efficiency, flexibility, and economy in the production of metal parts, broaching i... Read more
Related Topics
Related Sectors