Ohio Broach manufactures hydraulic broaching machines that use powerful pumps
May 5, 2022 REDWIRE is news you can use from leading suppliers. Powered by FRASERS.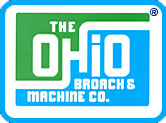 Posted by The Ohio Broach & Machine Co.
If you're looking for accuracy, efficiency, flexibility, and economy in the production of metal parts, broaching i... Read more
Related Topics
Related Sectors
Subscribe
Free REDWIRE e-newsletter
The different kinds of hydraulic broaching machines that are available
Customers get great advantages from the services available from The Ohio Broach & Machine Company. Broaching services are only the starting point: the company also manufactures broaching machines with many advanced features, for private use. A key benefit is that they are hydraulic machines, with drive systems powered by high-performance pumps. In addition to this hydraulic power, these machines have hardened and ground steel ways, precision ram slides, and individual point lubrication systems, all of which contribute to their lengthy lifespans and durability.
Efficiency, reliability, and low noise
The hydraulic pumps that work in these broaching machines are produced by well-reputed manufacturers and offer efficiency, reliability, and low noise levels. They operate alongside high-quality valves and controls to form the basis of the drive system, and the valves are designed to offer reliable performance even in challenging environments. The open-loop design of the machine-drive systems enhances the dependability of this equipment.
These are high-quality hydraulic broaching machines that suit applications in various industries, such as general manufacturing, aerospace, the military, and the marine industry. Ohio Broach uses components from only the most recognized, renowned names that are trusted by businesses in a broad variety of sectors in the hydraulic market for pumps, valves, controls, cylinders, and filtration solutions.
There are reasons why this broaching equipment is standard for many companies. One major factor is the quality pumps, and other reasons include built-in features like the ram slides and the Trabon pressurized lubrication systems. The ram slides are made of high-tensile cast iron material with a close grain, and their slide surfaces are hand-scraped to keep the fit exact. They are also flaked for maximum lubrication penetration. Meanwhile, the Trabon system provides individual-point lubrication that keeps all of the important components well lubricated. The solid-state timers in the system control the lubrication cycle, and the high-performance divider valves control the level of lubricant that gets delivered to various points.
With custom-design and production skills that surpass those of any other manufacturer, Ohio Broach imbues its hydraulic broaching machines with features that meet any customer's needs.
To learn more, contact Ohio Broach.
---
Share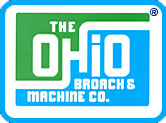 Posted by The Ohio Broach & Machine Co.
If you're looking for accuracy, efficiency, flexibility, and economy in the production of metal parts, broaching i... Read more
Related Topics
Related Sectors