Ohio Broach has the technical skills to create many different shapes
November 8, 2021 REDWIRE is news you can use from leading suppliers. Powered by FRASERS.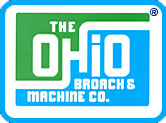 Posted by The Ohio Broach & Machine Co.
If you're looking for accuracy, efficiency, flexibility, and economy in the production of metal parts, broaching i... Read more
Related Topics
Related Sectors
Subscribe
Free REDWIRE e-newsletter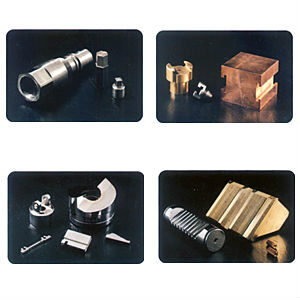 Versatility is a key strength of the Ohio Broach team.
With a highly skilled crew of designers and machinists, The Ohio Broach & Machine Company can offer an unmatched variety of broaching services. These talented engineers and craftspeople can cut metal into various regular and irregular shapes to create such distinct forms as hexes, squares, T-shaped slots, teeth, or serrations. Ohio Broach can handle almost any project that a client may propose, from medical implants and cutting teeth to hand tools.
In-house, state-of-the-art broaching equipment
The Ohio Broach team employs its talents on the company's own in-house, state-of-the-art broaching equipment to make these different shapes. Customers are satisfied with a range of shapes created on this unique machinery – able to select from the following examples:
Hexes and squares – To make hexes and squares in only one pass, Ohio Broach follows a technique called "broaching on the fly". This method involves indexing parts that require these forms with the help of a gap between the tools. Employees cut multiple surfaces in one cycle in this way.
Irregular shapes – Ohio Broach can broach a broad variety of slots, angles, keyways, and radii on virtually any material, including different kinds of steel. The staff achieve this in one or two passes, in the secondary and final operations on parts.
T-shaped slots – Ohio Broach's machinists create special slots in one or two passes, including the T shape. In the two-pass technique, the first cycle forms the slot and the second generates the top of the T shape. Almost any type of material can be broached into T-shaped slots, including brass, copper, and steel parts.
Teeth and serrations – Ohio Broach also has the capabilities for this. Employees can form gear teeth on the round rack of a tractor's power-steering unit, for example, as well as intricate serrations on the motor mount of a large tank. Another common project the team can tackle is small telephone dialing mechanisms, which can be surface-broached in this manner.
Miscellaneous – Among other possibilities available from Ohio Broach are polygons, involute splines, and plier forms.
To learn more, contact Ohio Broach.
---
Share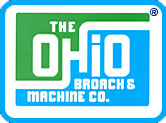 Posted by The Ohio Broach & Machine Co.
If you're looking for accuracy, efficiency, flexibility, and economy in the production of metal parts, broaching i... Read more
Related Topics
Related Sectors