Ohio Broach can build many different kinds of broaching machines
June 8, 2022 REDWIRE is news you can use from leading suppliers. Powered by FRASERS.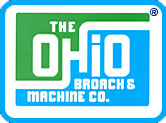 Posted by The Ohio Broach & Machine Co.
If you're looking for accuracy, efficiency, flexibility, and economy in the production of metal parts, broaching i... Read more
Related Topics
Related Sectors
Subscribe
Free REDWIRE e-newsletter
Many models of broaching machines are available from Ohio Broach.
Although known internationally for world-class broaching abilities, The Ohio Broach & Machine Company also manufactures a series of broaching machines – so that customers can privately perform their own broaching jobs. This line allows for a variety in broaching-machine design, including both horizontal and vertical models for different applications. Designing, building, marketing, and selling its own broaching machines has been a major part of Ohio Broach's success for more than 50 years.
Three kinds of horizontal machines
One popular broaching-machine option available from the company is the heavy-duty vertical surface broaching machine. This unit offers such features as high carbon steel ways hardened and ground for long lifespans, precision ram slides made of high-tensile cast iron, lubrication systems with operational interlocks, an integral coolant reservoir with a high-efficiency coolant pump, and an integral hydraulic reservoir and hydraulic system with a high-performance, fixed-displacement vane pumps.
Ohio Broach also manufactures and sells a dual-ram vertical broaching machine, which is like the previous machine, but with two heavy-duty vertical surface ram and guide block assemblies on a common base. This piece of equipment is available to customers in the traditional alternating ram operation, or as two independently operating rams.
With a compact broaching-machine design that uses up relatively little floor space, the RP/224 vertical surface unit is recommended for flats, slots, surface contours, and other secondary operations. Its features include solid-state programmable controls, a durable cast iron guide block, a point-pressurized lubrication system, and high-performance pumps, controls, and valves.
Three kinds of horizontal internal broaching machines are also available from Ohio Broach – the HC and HDC, which have close-grained, high-tensile, one-piece cast iron guide heads, and the HF, with a continuously welded and thermally stress-relieved, fabricated-steel guide head. All pull heads have rapid returns to the start position and precision-ground wear pads that users can replace easily.
Two other options are available from Ohio Broach: the Table-Up internal broaching machine, which enables loading of parts at floor level with no pit or platform, and the CNC shaper, which allows removal of material in blind holes or against shoulders.
To learn more, contact Ohio Broach.
---
Share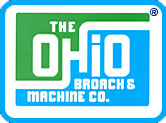 Posted by The Ohio Broach & Machine Co.
If you're looking for accuracy, efficiency, flexibility, and economy in the production of metal parts, broaching i... Read more
Related Topics
Related Sectors