Ohio Broach backs up its credibility with ISO certification, more
August 5, 2022 REDWIRE is news you can use from leading suppliers. Powered by FRASERS.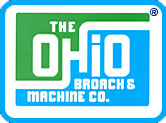 Posted by The Ohio Broach & Machine Co.
If you're looking for accuracy, efficiency, flexibility, and economy in the production of metal parts, broaching i... Read more
Related Topics
Related Sectors
Subscribe
Free REDWIRE e-newsletter
Two of the associations affiliated with Ohio Broach.
Businesses insist on the best when it comes to broaching services, and high quality is crucial in this field. So The Ohio Broach & Machine Company demands a lot from itself. Evidence of the company's credibility and standards comes in its industry memberships and ISO certification. Ohio Broach can back up its glowing reputation as an ISO 9001-2015-certified organization and a member in good standing of three major manufacturing associations.
Ranking among its top peers
The company maintains its ranking among its top peers in the broaching and engineering fields with ISO certification and memberships with the Association for Manufacturing Technology (AMT), the Society for Manufacturing Engineers (SME), and the American Society for Mechanical Engineers (ASME).
The AMT has promoted high quality standards in manufacturing technology in the United States for 120 years. Its member organizations design, construct, sell, and serve with this technology as it changes. Ohio Broach is one of many organizations whose business the AMT helps to expand and improve with networking events, education, consultation, and analysis of industry trends. With the association's assistance, Ohio Broach has expanded to international markets: customers in Canada, Mexico, Europe, and Asia use its tools, machines, and other broaching products.
For more than 85 years, the SME has supported the U.S. manufacturing industry with knowledge and resources for solving all sorts of issues. This association focuses on promoting advanced manufacturing technology and information, showcasing career opportunities for young workers, and properly training the workforce with the skills they need.
The ASME is a nonprofit organization that promotes multidisciplinary engineering and allied sciences worldwide. It has helped the international engineering community devise solutions that benefit customers for nearly 140 years, with collaboration, knowledge sharing, and skill development. Ohio Broach and other members have unlimited access to valuable resources, connections to leading engineering professionals, and exclusive opportunities to influence this sector.
Watch the introductory video below for a better idea of how these memberships and ISO certification drive Ohio Broach's quality standards:
To learn more, contact Ohio Broach.
---
Share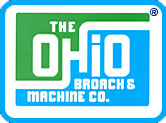 Posted by The Ohio Broach & Machine Co.
If you're looking for accuracy, efficiency, flexibility, and economy in the production of metal parts, broaching i... Read more
Related Topics
Related Sectors