New hollow shaft encoders by POSITAL overcome the multi-turn barrier
June 22, 2020 REDWIRE is news you can use from leading suppliers. Powered by FRASERS.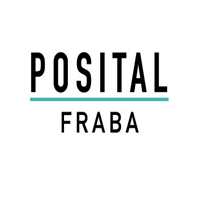 Posted by FRABA Inc
POSITAL-FRABA, based in Hamilton New Jersey, is the North American member of the international FRABA Group, a family of... Read more
Related Topics
Related Sectors
Subscribe
Free REDWIRE e-newsletter
POSITAL has been revolutionizing the motion-control world with its hollow shaft kit encoders.
POSITAL is renowned for its constant technological innovation, and one of its more recent breakthroughs is its line of hollow shaft encoders. These new multi-turn kit encoders offer bold new options for designers of servomotors, drives, and robotic equipment who want to imbue position feedback sensors into their wares.
With their unique multi-turn measurement range, these kit encoders are an enormous boon to many applications, like when a motor is connected to a reduction gear system or cable spool.
With a large central opening
Each of these hollow shaft encoders has a large central opening, 30 or 50 millimetres in diameter, and users can install it on the drive shaft end of a motor. The multi-turn model includes a self-powered rotation counter, making troublesome backup batteries or complex gear systems unnecessary. POSITAL suggests building encoders into robot joints to measure arm angles directly. Their compact design (17.8 millimetres deep) and light weight (110 grams) makes it easy to fit them into tight spaces, while their open-centre form leaves room to route wires or pneumatic/hydraulic lines through the centre of the joint.
These kit encoders are a major step forward in motion control with their unmatched functionality. Previous hollow shaft encoders on the market have accomplished mere single-turn measurement ranges because of limited technology. Another key advantage is their use of POSITAL's famous Wiegand energy-harvesting system, which supplies power for the counter circuitry, eliminating the need for backup batteries.
Due to their slim design and large central openings, these kit encoders work ideally for servomotors and drives. Installation and commissioning require only a few simple steps, with no complex calibration. Although earlier POSITAL encoders used magnetic measurement, these ones operate with optical technology. This capacitive measurement technique enables a ring-shaped form factor and provides reliability and precision at a reasonable price.
Check out the video below for more on POSITAL's general line of kit encoders:
For more information, contact POSITAL.
---
Share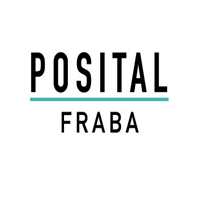 Posted by FRABA Inc
POSITAL-FRABA, based in Hamilton New Jersey, is the North American member of the international FRABA Group, a family of... Read more
Related Topics
Related Sectors