New cube encoders by POSITAL have extra features and abilities
October 18, 2019 REDWIRE is news you can use from leading suppliers. Powered by FRASERS.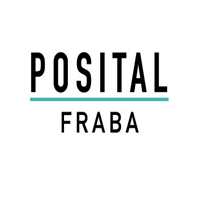 Posted by FRABA Inc
POSITAL-FRABA, based in Hamilton New Jersey, is the North American member of the international FRABA Group, a family of... Read more
Related Topics
Related Sectors
Subscribe
Free REDWIRE e-newsletter
POSITAL has upgraded its cube encoders.
POSITAL has upgraded an old industry staple with its new cube encoders. These incremental rotary encoders with cube-shaped housing have been popular with machine builders for more than half a century, due in part to ease of installation, with no special mounts or brackets required. Now, by adding new features and capabilities to these units, POSITAL offers dynamic response in a rugged package that will remain relevant for many years.
Versatile magnetic measurement platform
These newly updated encoders are constructed around POSITAL's versatile magnetic measurement platform. The measurement module in the cube offers high levels of accuracy and dynamic response in a rugged package that can withstand shock, vibration, dust, and moisture. Other notable advantages of these cube encoders include easy drop-in replacement and programmability of incremental interfaces and resolution. Each one is a cost-efficient solution for accurate positioning.
Users can set the resolution anywhere from one to 16,384 pulses per revolution just by updating the software, without changing the mechanical components. In the same way, the pulse direction and the output driver (either Push-Pull, RS422, or Open Collector) are defined through the software.
Device programmability helps distributors, system integrators, and machine builders to control inventories, making it an important feature. Programmable devices help these users hold a smaller stock of standard models and set them up for specific applications whenever required. If restock is necessary, businesses can deliver products anywhere on a global scale in mere days, at very competitive prices, with POSITAL's international production system.
These cube encoders have been designed as simple drop-in replacements for traditional cube designs, with the same mechanical dimensions and interfaces. This makes them cost-effective replacements for older encoders that have either failed or are unreliable. Their versatility makes them ideal for new machines, as they have the easy-to-install traits of the older design along with new, updated levels of performance and durability.
POSITAL's powerful product-finder tool helps its customers easily find the right encoders to suit their unique needs. Users can specify the product features they need for their applications and pick the right products from there.
For more information, contact POSITAL.
---
Share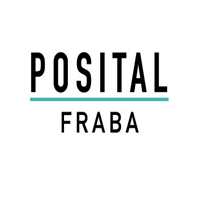 Posted by FRABA Inc
POSITAL-FRABA, based in Hamilton New Jersey, is the North American member of the international FRABA Group, a family of... Read more
Related Topics
Related Sectors