NDC Series 9 food gauge measures moisture, fat, oil, more
September 7, 2021 REDWIRE is news you can use from leading suppliers. Powered by FRASERS.

Posted by Firing Industries Ltd
The business objective of FIRING INDUSTRIES LTD. is to consult with clients to select and supply technically complex PRO... Read more
Related Topics
Related Sectors
Subscribe
Free REDWIRE e-newsletter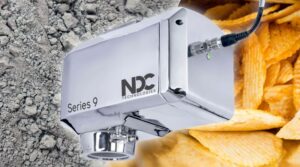 Series 9 is available from Firing Industries.
Firing Industries Ltd. carries the Series 9 infrared gauge by NDC Technologies. For the next generation of in-process measurement in food processing, tobacco, and bulk industrial materials, this device helps to reduce waste while optimizing process efficiency. Measurement inaccuracy can have a devastating effect on product quality and the amount of scrap. With more than 50 years of experience in measurement and control, NDC has designed Series 9 to deliver instant value to the production process for accurate tracking of moisture, coat weight, fat, oil, and protein.
Unmatched process insight and accuracy
With a flexible, future-proof platform, Series 9 is easy to integrate into production lines, offers unmatched process insight and accuracy, and has a direct effect on the bottom line. This NDC tool delivers the necessary performance and productivity for present and future challenges to optimize process performance and key performance indicators.
With this innovative infrared gauge from Firing Industries, users accomplish the following:
Benefit from a future-proof platform – maximizing process performance by delivering high productivity that users need now and for later challenges.
Boost productivity with simple operation – with a user-friendly format that requires no special skills or knowledge; expert users can yield high benefits from enhanced interaction capabilities.
Optimize process and product quality – blending stable, accurate measurement with unsurpassed performance to maximize user ability to operate processes at top efficiency.
Perform single- or multi-component measurement – enabling confident measurement of coffee, confectionery, cookies, dairy power, snacks, starch, and other important food products.
Realize the lowest cost of ownership – yielding immediate and long-term value over a full lifespan, because of innovative intelligence and easy operation and maintenance.
Scale the device to meet facility requirements – with flexible building-block architecture, blended with intuitive functionality, advanced process connectivity, and adaptable integration.
For a better look at Series 9, watch the video embedded below:
Series 9 is the future of constituent food and tobacco measurement.
To learn more, contact Firing Industries' application-sales engineers at [email protected] or (877) 688-0974.
---
Share

Posted by Firing Industries Ltd
The business objective of FIRING INDUSTRIES LTD. is to consult with clients to select and supply technically complex PRO... Read more