Multi-turn counter module by POSITAL uses Wiegand energy harvesting
November 12, 2020 REDWIRE is news you can use from leading suppliers. Powered by FRASERS.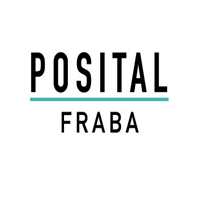 Posted by FRABA Inc
POSITAL-FRABA, based in Hamilton New Jersey, is the North American member of the international FRABA Group, a family of... Read more
Related Topics
Related Sectors
Subscribe
Free REDWIRE e-newsletter
POSITAL's multi-turn counter module, a compact, battery-free rotation counter
POSITAL-Fraba has introduced a new multi-turn counter module, a maintenance-free rotation counter that users can integrate into motors or other rotating machinery to provide a reliable count of the amount of rotations the machine has completed for control systems. This device is recommended in scenarios in which businesses require rotation counts, like positioning tasks in machine tools, robots, packaging machinery, and medical equipment. It also benefits users with its Wiegand wire-based energy-harvesting system.
No backup batteries needed
A non-bundled variation of the rotation counters integrated into POSITAL's multi-turn kit and standalone encoders, this new module is offered as a separate component. It makes the company's proven, no-maintenance counter technology accessible to manufacturers and machine builders that want alternative solutions for measuring rotations ranging from zero to 360 degrees – or those that want only to track full rotations.
The Wiegand system, which powers the counter and memory circuits of this counter module, completely eliminates any need to check, replace, and dispose of backup batteries. The module uses magnetic sensing technology and needs a small, permanent magnet mounted on the rotating shaft. A Wiegand sensor generates a small amount of electrical energy with every revolution of the magnet, which activates the counter and makes sure to record every rotation reliably, even if movement occurs when the control-system power is not available. The Wiegand output is almost speed-independent, meaning that the module will reliably record rotations for speeds from almost zero to 12,000 revolutions per minute. The measurement range is 43 bits, or nearly nine trillion net turns.
This counter module is mounted on a 35-millimetre printed circuit board, designed to fit into the housing of the host machine. It has extensive internal diagnostic capabilities to simplify setup and boost reliability, and it communicates with the controller unit through an SPI bus interface. POSITAL offers several accessories: a Samarium-Cobalt permanent magnet, mounted on the machine's rotating element; a bottom shield, which isolates the device from magnetic fields from inside the host machine; and an upper shield, for protection from external magnetic fields, dust, and other environmental hazards.
For more information, contact POSITAL.
---
Share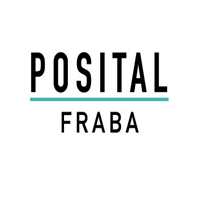 Posted by FRABA Inc
POSITAL-FRABA, based in Hamilton New Jersey, is the North American member of the international FRABA Group, a family of... Read more
Related Topics
Related Sectors