Motorbase by Rosta reduces maintenance for Polish aggregate company
November 25, 2020 REDWIRE is news you can use from leading suppliers. Powered by FRASERS.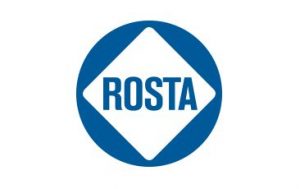 Posted by Rosta Inc
Manufacturer: Since 1945 Rosta has been developing high quality standard and custom made dynamic machine-engineered rubb... Read more
Related Topics
Related Sectors
Subscribe
Free REDWIRE e-newsletter
Górnicze Zakłady Dolomitowe in Poland benefited from a Rosta solution.
Rosta Inc. has been bringing Rosta technological expertise to Canadian manufacturers for 32 years now. The parent corporation in Switzerland has logged more than three-quarters of a century of customer success stories, like the case of an aggregate company in Eastern Europe that cut maintenance time and costs with a Rosta motorbase.
This project was yet another example of how Rosta high-end elements make machinery work while saving customers substantially.
Minimal damage to equipment
Górnicze Zakłady Dolomitowe (GZD) is one of Poland's largest aggregates. The company was crushing rocks at its Siewierz quarry with a crusher, equipped with a 110-kilowatt motor connecting the drive with eight-SPC 7500 V-belts. The motor was mounted on a traditional sliding setup, creating a fixed connection between pulleys. Broken belts and maintenance led to frequent production shutdown because of the high work load; the huge load and high impact damaged belts and motor bearings. Three employees were required for time-consuming maintenance, which reduced productivity.
The company analyzed the situation thoroughly – and turned to Rosta for an answer. Rosta recommended the motorbase MB 70×800, a self- and automatic-tensioning unit that offered compensation of belt elongations, which resulted in higher drive efficiency and reduced downtime. This unit also dampened peak loads, while offering longer service life for all drive components, and no realignment was necessary.
Once GZD invested in this motorbase, it saw benefits right away. The crusher's belts lasted four times longer and required no more re-tensioning or realignment of pulleys. The component saved 13 hours per week in maintenance and reduced damage to belts, bearings, and pulleys. The MB 70×800 also compensated shock loads, which occurred with every rock dropped into the machine, and stopped belts from taking up the loads. The frequent, unexpected production stops were no longer an issue, and the customer saw higher yield and productivity.
The GZD maintenance manager noted that the motorbase had increased the company's productivity significantly. "The constant interruptions caused by the maintenance of the belts," he said, "could be reduced to a minimum." Once again, a Rosta solution saved the day.
To learn more, contact Rosta.
---
Share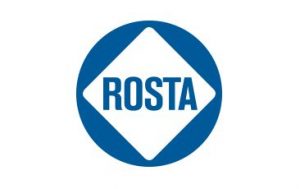 Posted by Rosta Inc
Manufacturer: Since 1945 Rosta has been developing high quality standard and custom made dynamic machine-engineered rubb... Read more
Related Topics
Related Sectors