MOCAP's portfolio includes masking, finishing, and protection solutions
June 26, 2020 REDWIRE is news you can use from leading suppliers. Powered by FRASERS.
Posted by MOCAP
Businesses across the continent put their trust in MOCAP for an unsurpassed portfolio of plugs, caps, grips, and many ot... Read more
Related Topics
Related Sectors
Subscribe
Free REDWIRE e-newsletter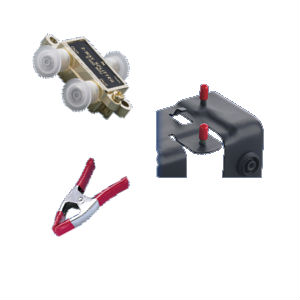 Customers get three main kinds of functions from MOCAP's lineup of products.
Businesses across the continent put their trust in MOCAP for an unsurpassed portfolio of plugs, caps, grips, and many other rubber, plastic, and vinyl products that serve important workplace applications. This broad range of items covers three popular functions – masking products, finishing products, and protection solutions. Whichever of these three functions a customer may require, MOCAP offers these units in various sizes, colours, and textures to fit specific needs.
Sealing and protecting customers' products
Customers have an enormous selection of options to improve their products' overall quality. Details on the three main applications are as follows:
Protection solutions. A wide spectrum of caps, grips, plugs, plug caps, netting, silicone tape, sleeves, corner covers and other protection solutions are available. They seal and protect products from thread damage, scratches, and contaminants like dirt during assembly and shipping. These solutions are diverse enough to handle any protection requirements a workplace may have, with an impressive range of lengths, thicknesses, materials, colours, textures, and hardness. MOCAP's skilled engineers can also custom-design parts to meet specific customer needs.
Masking solutions. MOCAP offers a broad variety of masking products that seal areas or components against painting, coating, spraying, or plating. Examples include plugs, caps, discs, and tubing. These are available in many different materials, sizes, and shapes, and some are built to withstand temperatures as high as 246 degrees Celsius. Silicone rubber plugs and caps resist temperatures even higher than 316 degrees Celsius. Most of these masking solutions are available in stock at any time, which allows for same-day shipping when necessary.
Finishing solutions. These lines of caps, plugs, and grips can also help users to create a finished or decorated quality appearance to products. Flexible plastic grips and caps are available in various shapes to fit tools, handles, levels, and more, while plastic sheet metal plugs come in different designs to fit both metric- and imperial-sized holes. MOCAP also manufactures tubing end plugs for round, square, or rectangular tubes.
For close to 40 years now, MOCAP has satisfied its customers by meeting these important industrial needs.
To learn more, contact MOCAP.
---
Share
Posted by MOCAP
Businesses across the continent put their trust in MOCAP for an unsurpassed portfolio of plugs, caps, grips, and many ot... Read more
Related Topics
Related Sectors