Mining and aggregate components are among Rosta's prime specialties
October 22, 2020 REDWIRE is news you can use from leading suppliers. Powered by FRASERS.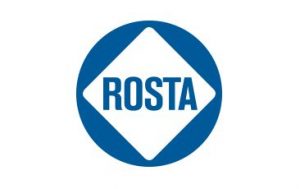 Posted by Rosta Inc
Rosta Inc. offers the best in rubber spring elements for Canadian industry – including a good range of mining and aggreg... Read more
Related Topics
Related Sectors
Subscribe
Free REDWIRE e-newsletter
Rosta serves the mining community, among others.
Rosta Inc. offers the best in rubber spring elements for Canadian industry – including a good range of mining and aggregate components. Of the many sectors that keep the country's economy going, mining and mineral exploration depends the most on reliable equipment. If machines do not work properly, valuable resources cannot be extracted from the earth. With the help of Rosta products, mining operations can keep on moving with minimal downtime.
Horizontal and inclined vibrating screens
Elements by Rosta are essential needs for many mining applications, ranging from vibrating screens to impact tables and feeders. The company offers the best technological solutions for mining equipment, with its reliable selection of components and more.
Examples of uses for the mining and aggregate components available from Rosta:
Belt drives for vibrating screens – V-belts can be prevented from flipping or jumping, with no realignment required, and belts and bearings can have longer lifespans.
Conveyor-belt scrapers – A single-part solution that dampens belt vibration and cleans the belt constantly.
Horizontal vibrating screens – Rosta mining and aggregate components offer high isolation, constant screen control, and absorption of solid born noise.
Impact tables – Higher conveyor-belt life, efficient impact energy absorption, and simple, quick payback.
Inclined vibrating screens – Better screen performance and corrosion resistance, with components that are shock-load-proof.
Mobile screening plants – Variable sloped positions, plus high vibration isolation and screen attachment to support structures.
Rock crusher drives – Multiple v-belt lifetime and compensating peak loads. No routine maintenance required.
Slurry pump drives – Rosta solutions boost energy efficiency and eliminate excessive tension in v-belts. No alignment or re-tensioning is necessary.
Sub-frame isolation for vibrating screens – Users can save frequency control with reduced structural loading and vibration isolation of more than 96 per cent.
Vibration feeders – Rosta can help with heavy-duty applications, plus absorbing high dump loads and consistent feeder control.
Aside from mining and aggregate, Rosta also serves such industries as agriculture, construction, food processing, recycling, and transportation, with its unique mastery of three types of technology.
To learn more, contact Rosta.
---
Share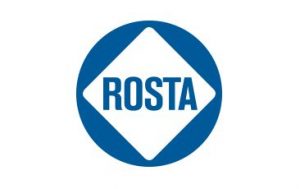 Posted by Rosta Inc
Rosta Inc. offers the best in rubber spring elements for Canadian industry – including a good range of mining and aggreg... Read more
Related Topics
Related Sectors