Medical supplies by Ohio Broach are trusted by healthcare organizations
January 25, 2023 REDWIRE is news you can use from leading suppliers. Powered by FRASERS.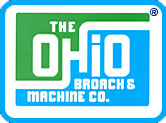 Posted by The Ohio Broach & Machine Co.
If you're looking for accuracy, efficiency, flexibility, and economy in the production of metal parts, broaching i... Read more
Related Topics
Related Sectors
Subscribe
Free REDWIRE e-newsletter
Ohio Broach can work with medical supplies.
The Ohio Broach & Machine Company has developed an unsurpassed versatility in its skills over decades in the broaching field. This is why organizations in a variety of industries trust the company's services – including the medical sector. Healthcare customers rely on Ohio Broach for its abilities in broaching for medical supplies.
Medical hemostats and implants are among the medical supplies that have benefited from Ohio Broach's skills in this field.
Wide collection of in-house equipment
With its in-house production contract broaching services, the company contributes to the field of medical supplies. Customers in this sector trust Ohio Broach to make a range of tools with internal broaching, broaching of irregular shapes, blind spline broaching, surface broaching, and other techniques. These engineering experts can work with almost every metal available, like aluminum, brass, copper, stainless steel, or alloy steel.
With Ohio Broach's wide collection of in-house equipment, clients receive an impressive range of broaching services. The company's Ohio facility owns horizontal internal broaching machines, dual ram vertical broaching machines, heavy-duty vertical broaching machines, and even CNC shaper equipment. This diversity of equipment is unmatched by any other broaching provider and allows the team to offer quality services, from short to long runs, for various production sizes.
Medical supplies that the Ohio Broach crew machines for this sector include medical implants. This includes stainless steel surgical implants, which the company can broach on a machine that can handle all of the different required lengths. Every one of these projects requires no more than two passes: in the first one, Ohio Broach's engineers broach serrations and an end radius, while in the second, the parts get rotated by 180 degrees to cut the remainder of the serrations and the opposite end radii.
Ohio Broach can perform broaching applications on medical hemostats and other essential hand tools for medical professionals, as well as medical implants. These projects allow the company's team of engineers to straddle-broach the joint areas of medical hemostats to make the ideal tools. Ohio Broach satisfies customers in the medical industry with these unique talents.
For more information, contact Ohio Broach.
---
Share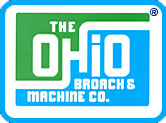 Posted by The Ohio Broach & Machine Co.
If you're looking for accuracy, efficiency, flexibility, and economy in the production of metal parts, broaching i... Read more
Related Topics
Related Sectors