Mechanical fasteners: the nuts and bolts behind what makes or breaks them
July 30, 2014 REDWIRE is news you can use from leading suppliers. Powered by FRASERS.

Posted by Advance Fasteners Ltd
Mechanical fasteners are hardware components used to join one part to another, which has the main function to transfer l... Read more
Subscribe
Free REDWIRE e-newsletter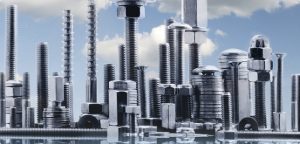 Mechanical fasteners are hardware components used to join one part to another, which has the main function to transfer load of the two or more objects.
While there is an array of fasteners such as screws, nuts, bolts, rivets, pins and clips, there is one main culprit for fastener failure: fastener fatigue.
Corrosion, cracking, overload, fretting and even improper manufacturing and installation can all lead to fasteners buckling under the stress to perform at its peak.
Fasteners including bits, washers and grommets at first glance have a humble presence, but they play an integral role in the A+ operation of demanding, industry grade machinery.
Not all fasteners are built equal. Here are three key factors to consider in making sure that your fasteners are built to last.
Quality of Material
Material selection is vital based on the function, location and size of the fasteners. Fasteners are typically manufactured using three main types of steel: alloy steel, carbon steel and stainless steel.
Depending on the equipment specifications and amount of load required, the integrity of the fasteners will last longer and perform better under various climate conditions.
Temperature Control
Will the fasteners be inside equipment that is used in a colder or warmer climate? Will the fasteners be treated using external heating processes or internal cooling ones?
Low and high temperatures affect the quality of how fasteners perform in tandem with its moving parts. To improve its dependability, ensure to conduct a failure test analysis to avoid fastener breakdown, which can lead to fastener failure.
Manufacturing Standards
Choosing the right manufacturer and supplier is critical in safeguarding against fastener failures of your equipment.
Consistent and proper design of these small but fundamentally important parts ultimately affects the operation and maintenance of your industry-grade machinery. Avoid excessive repair and replacement costs by getting the job done right the first time.
For 30 years, Advance Fasteners Ltd. is one of Canada's fastest growing fastener distributors in the manufacturing and construction sectors. We tailor to your specific fastener needs by tapping into our vast selection of product lines.
Committed to customer service and product excellence, Advance Fasteners has established a reputation as a prime supplier for our clients' fasteners needs – fast!
Don't let fastener failure keep you behind. Let Advance Fasteners get your business ahead today.
---
Share

Posted by Advance Fasteners Ltd
Mechanical fasteners are hardware components used to join one part to another, which has the main function to transfer l... Read more