Measuring wheels by POSITAL are great accessories for rotary encoders
March 31, 2021 REDWIRE is news you can use from leading suppliers. Powered by FRASERS.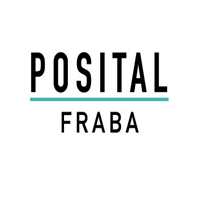 Posted by FRABA Inc
POSITAL-FRABA, based in Hamilton New Jersey, is the North American member of the international FRABA Group, a family of... Read more
Related Topics
Related Sectors
Subscribe
Free REDWIRE e-newsletter
Measurement wheel and rotary encoder – a great team for linear motion control
POSITAL-Fraba remains a leading manufacturer and supplier of industrial motion-control solutions, including accessories for its major products. A key example is its measuring wheels, which allow its IXARC line of rotary encoders to make accurate measurements of linear motions and positions. While POSITAL encoders are ideal for rotation measurement, many production processes have measurement of linear speed or position as a key objective. By adding a measuring wheel to one of these encoders, the user gets an accurate, versatile tool for all these applications.
New pivot arm mounting systems
Conveyor belt systems are a perfect application example. Rotary encoders that are equipped with these wheels can offer exact speed and position controls, which workers can employ to synchronize the motion of multiple conveyors in complex material-handling systems. The wheel-encoder assemblies take direct measurements from moving surfaces, which boosts accuracy by preventing errors from gear backlash or hysteresis. In cut-to-length tasks, encoders with measuring wheels can measure position directly from the surface of solid materials like fabric, paper, wire, or sheet metal. Accuracy in these applications reduces scrap losses, which boosts productivity in turn.
For these wheel-encoder assemblies, the POSITAL team has recently introduced a new spring-loaded pivot arm mounting system. Similar to the company's previous spring-loaded mounting brackets, these mounting systems are constructed to minimize slippage by maintaining steady contact pressure between the measuring wheels and the moving surfaces. But each pivot arm can accommodate greater lateral movements of the moving surface. The user can adjust spring tension for optimal contact pressure between the moving surface and the wheel. It is also possible to reverse the position of the arm on the spring hub, which allows the installer to change the spring load's direction.
These measuring wheels are available in various sizes, with circumferences of 200 or 500 millimetres or 12 inches. POSITAL offers four rim treatments – knurled aluminum, smooth polyurethane, and two tread patterns for the polyurethane tire.
For more than a century, POSITAL has played a trendsetting role in the development of many sensor products, from rotary encoders to inclinometers and more.
For more information, contact POSITAL.
---
Share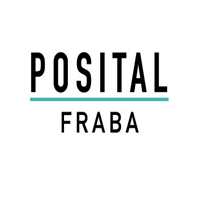 Posted by FRABA Inc
POSITAL-FRABA, based in Hamilton New Jersey, is the North American member of the international FRABA Group, a family of... Read more