LINARIX linear position sensors by POSITAL now even more powerful
September 23, 2022 REDWIRE is news you can use from leading suppliers. Powered by FRASERS.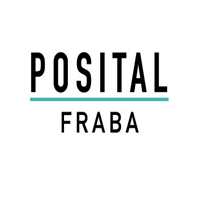 Posted by FRABA Inc
POSITAL-FRABA, based in Hamilton New Jersey, is the North American member of the international FRABA Group, a family of... Read more
Related Topics
Related Sectors
Subscribe
Free REDWIRE e-newsletter
LINARIX linear position sensors with analog outputs: Voltage or current outputs can be scaled to precisely span a defined range of mechanical motion. Pre-set at the factory or user-programmable onsite.
POSITAL-Fraba has upgraded its LINARIX series of rugged linear position sensors. Now, these instruments have extra-heavy-duty draw-wire mechanisms and a convenient pre-scaling option for models with analog communications interfaces. These updates imbue LINARIX sensors with optimized accuracy for numerous applications, including medical equipment, packaging, material handling, forklifts, overhead gantries, lifts, and flow-control gates in water-management systems. And the POSITAL online product finder can help customers to narrow down the right LINARIX models for their specific needs.
Accurate and durable sensors
Each of these sensors combines a multi-turn absolute rotary encoder with a robust draw-wire mechanism; as the wire is drawn off the device's spool, the encoder measures shaft rotation and reports results to the control system. The LINARIX series is accurate and durable, with draw-wire mechanisms rated for more than 1,000,000 cycles. The rotary encoders are based on non-contacting magnetic measurement technology that is immune to wear or corrosion, which can degrade accuracy in potentiometer-based draw-wire instruments. Analog, DeviceNet, CANopen, and SSI output interfaces are available.
The manufacturer programs LINARIX sensors with analog output so that the output range spans the entire measurement range of the draw-wire mechanism. Customers can specify the measurement ranges that their applications need; in this case, the sensors are pre-programmed at the plant so that the output range precisely matches the range of distances that the device encounters when it is operational. Not only does this make setup easier; it also boosts the accuracy of analog control systems, while simplifying the installation of the sensors as drop-in replacements for string pots and other older linear sensors.
The measurement range can be set in the field with POSITAL's convenient UBIFAST programming tool, which simplifies fine-tuning of the device and updating it to accommodate modifications to the equipment wherever it is installed.
POSITAL also offers ultra-heavy-duty models with environmental protection ratings up to IP68K, designed to handle high-pressure water jets from pressure washers. These sensors are ideal for concrete-placing boom trucks and other construction machinery. Special models coming soon will have built-in inclinometers to track boom angle and extension from one device.
For more information, contact POSITAL.
---
Share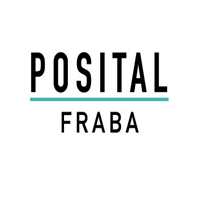 Posted by FRABA Inc
POSITAL-FRABA, based in Hamilton New Jersey, is the North American member of the international FRABA Group, a family of... Read more