Industrial tilt sensors by POSITAL have now attained UL approval
March 9, 2020 REDWIRE is news you can use from leading suppliers. Powered by FRASERS.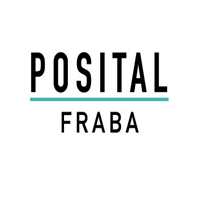 Posted by FRABA Inc
POSITAL-FRABA, based in Hamilton New Jersey, is the North American member of the international FRABA Group, a family of... Read more
Related Topics
Related Sectors
Subscribe
Free REDWIRE e-newsletter
TITLIX inclinometers with dynamic load compensation deliver accurate measurement under the harshest operating conditions, including rapid motions, shock, and vibration loadings.
POSITAL-Fraba is at the CONEXPO-CON/AGG trade fair in Las Vegas this week to promote its motion-control solutions to international industry. Among these products is a line of Dynamic TILTIX inclinometers, or industrial tilt sensors – and these innovative devices are now approved by Underwriters Laboratories, or UL, a top global testing, certification, and inspection organization. This new status ensures customers of the safety and reliability of these products.
With advanced acceleration-compensation technology
A UL listing means that the organization has tested the product to ensure its compliance with UL's stringent safety standards. Customers can rest assured that their TILTIX inclinometers are safe and of high quality, which results in sustainable, reliable work environments. Since this designation is recognized globally, a UL listing often leads to acceptance of the product in numerous export markets.
These industrial tilt sensors have advanced acceleration-compensation technology that allows them to measure spatial orientation, or tilt, of mechanical equipment while the machinery is moving or experiencing shock and vibration loadings. POSITAL recommends them highly for control systems for arms and booms on excavators, bulldozers, fire trucks, cranes, and forklifts; they also work for safety systems in off-road machinery and self-driving vehicles.
Another major advantage is a dual-sensor measurement system that blends MEMS accelerometers and electromechanical gyroscopic sensors. The system overcomes a basic shortcoming of "static" inclinometers that rely on accelerometers to determine the device's spatial orientation. Aside from tilt measurement, these units also detect acceleration and rotation rate in three axes, so users can implement extra features and applications, like monitoring complex motion sequences on container bridges or in spreaders.
Dynamic TILTIX industrial tilt sensors come with various measurement ranges. Examples include single axis (up to 360 degrees), dual axes (plus or minus 90 degrees), or a blend of 180 degrees around their X-axis (pitch) and plus or minus 85 degrees around their Y-axis (roll). The inclinometers offer an accuracy of plus or minus 0.3 degrees and resolution of 0.01 degrees. They have rugged aluminum housing that offers protection of up to IP69K, which seals them against dust and high-pressure water jets.
For more information, contact POSITAL.
---
Share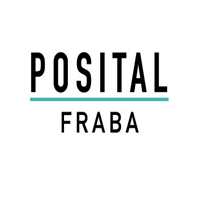 Posted by FRABA Inc
POSITAL-FRABA, based in Hamilton New Jersey, is the North American member of the international FRABA Group, a family of... Read more