How the Ohio Broach team optimizes tool sharpening for customers
August 23, 2021 REDWIRE is news you can use from leading suppliers. Powered by FRASERS.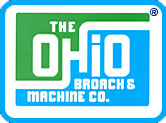 Posted by The Ohio Broach & Machine Co.
If you're looking for accuracy, efficiency, flexibility, and economy in the production of metal parts, broaching i... Read more
Related Topics
Related Sectors
Subscribe
Free REDWIRE e-newsletter
Broach-tool sharpening is one of the many services available from Ohio Broach.
The Ohio Broach & Machine Company attracts businesses from all over the continent as a one-stop shop for industrial broaching needs. The firm provides a wide range of services, such as custom broaching projects, broaching tools and machines for sale, and a reliable tool-sharpening service. Ohio Broach has many ways to make sure that every customer's tools get the best sharpening possible, backed by no less than 65 years of experience.
With a skilled, versatile team
To help its clients achieve proper cutting and machine high-quality products, Ohio Broach offers tool reconditioning and repair on top of its tool-sharpening services. The company has a skilled and versatile team that can work with a variety of shapes made out of different materials, with several tool coatings at hand to extend product life.
To keep its sharpening quality high, the company employs many techniques. For example, the team uses a variety of sharpening equipment to keep the edges keen on customer tools. The Ohio Broach inventory of machinery ranges from flat sharpening machines to round sharpeners, and most of these are precise, CNC-controlled machines. The grinding wheels are specially coated hard wheels that have been constructed specifically to grind the hard materials of which broaching tools are made.
Other means of optimizing tool-sharpening quality include the use of flood coolant and Ohio Broach's own Radius Checking gauge sets. The gauge sets are used to verify tooth profiles and form on broaching tools, and they are available for clients that want to sharpen their own tools. When combined with the company's CNC regrinding equipment, these radius and face-angle gauging sets make sure that all tools are precision-machined as per every customer's unity needs.
The Ohio Broach team offers a typical lead time of one to two weeks for its tool-sharpening services; this varies depending on the number of tools that require processing. For clients with urgent requirements, a 24-hour emergency sharpening service is also available. With the help of innovative CNC equipment, gauging sets, and flood coolant, Ohio Broach's sharpening services always beat those of the competition.
For more information, contact Ohio Broach.
---
Share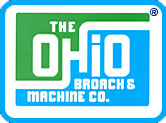 Posted by The Ohio Broach & Machine Co.
If you're looking for accuracy, efficiency, flexibility, and economy in the production of metal parts, broaching i... Read more
Related Topics
Related Sectors