Hose Master hosing wares and the various types of power outages
September 16, 2020 REDWIRE is news you can use from leading suppliers. Powered by FRASERS.

Posted by Sudbury International Engineered Products Limited
Hose Master hosing wares and expansion joints are available through Sudbury International Engineered Products Limited. O... Read more
Related Topics
Related Sectors
Subscribe
Free REDWIRE e-newsletter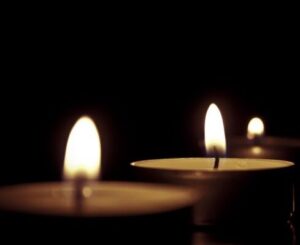 Sudbury International hoses and expansion joints are often replaced during planned outages.
Hose Master hosing wares and expansion joints are available through Sudbury International Engineered Products Limited. One scenario in which these products are relevant is a power outage, including planned ones, when these components are often replaced. A recent blog entry by Hose Master discusses how better management of power grids prevent outages and keep things running – and summarizes the different outages that communities face.
Planned outages, brownouts, and blackouts
Sudbury International can provide Hose Master hosing wares and joints for large facilities like power plants, which keep themselves going through regular maintenance. Electricity operates during these planned outages because each grid manages the balance of the power flow to consumers. Yet sometimes, the grid does not function properly or there is a complete shortage of electricity, which results in an unplanned outage.
A brownout is a partial power loss resulting in a characteristic dimming of lights. Electricity flows from power plants through grids in a similar way as liquid through piping systems. Voltage, current, and resistance are similar to pressure, volume, and abrasion in the world of hosing wares. A sudden drop in voltage – when some current is flowing, but not enough to reach everyone – causes a brownout.
With a sufficient power supply and healthy grid, brownouts rarely cause issues, as the grid will adjust to make sure there is ample current to carry electricity to its destination. Otherwise, a blackout will eventually result.
A blackout is a total, large-scale service interruption in one area. Blackouts typically result from unplanned power failures; they occur due to sudden losses of power at the supply sources, which catch grids off-guard and leave end users with no power. When grid operators note a power loss, they either redirect different sources of surplus energy to the affected area or call for other generation to supplement the grid. The power is soon restored, provided that there is no "transient fault", or physical system failure like a falling tree.
With hosing wares and other flexible piping solutions, Sudbury International is a potent supplier for the power sector.
To learn more, contact Sudbury International.
---
Share

Posted by Sudbury International Engineered Products Limited
Hose Master hosing wares and expansion joints are available through Sudbury International Engineered Products Limited. O... Read more