Grain conveying is among the many capabilities of Jacob tubing
July 9, 2021 REDWIRE is news you can use from leading suppliers. Powered by FRASERS.

Posted by Firing Industries Ltd
The business objective of FIRING INDUSTRIES LTD. is to consult with clients to select and supply technically complex PRO... Read more
Related Topics
Related Sectors
Subscribe
Free REDWIRE e-newsletter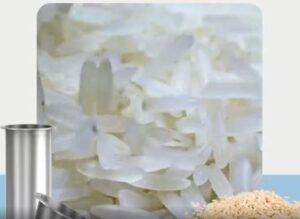 Jacob tubing is a perfect solution for rice.
Jacob is a renowned manufacturer of tubing systems for industrial facilities, all of which are available in Canada through Firing Industries Ltd. These tubing products are ideal solutions for three common applications – dust extraction and exhaust air, low-pressure conveying, and bulk goods handling. The last of these applications is especially important to the food-processing, tobacco, chemical, pharmaceutical, and plastic sectors. Jacob tubing is particularly recommended in the food-processing industry for grain conveying.
Rice, seeds, cereals, and more
The Jacob team designs and produces its tubing systems to be condensate leak-proof, with materials and workmanship of the highest possible quality. These characteristics are what make these tubes an ideal option for conveying bulk goods. Users always get high flexibility when using Jacob tubing for various applications in many sectors, whether it involves moving sensitive food products, pharmaceuticals, or granulates in the chemical or plastics industries.
Grain conveying is one of the best uses of Jacob tubing systems, among many other food products such as spices, coffee, sugar, pet foods, animal feed, and confectionery. Grains are an essential ingredient in a wide range of food products that are always high in demand in the consumer market – examples being cereals, concentrated feed, seeds, and rice. Whatever the customer is manufacturing in the end, Jacob tubes are the perfect solution for conveying grains in any form in bulk.
In many of these operations, huge volumes of grains have to be moved quickly, at a constantly fast pace to meet the demands of the market. Cereal in particular is a competitive industry, and rice is always in demand in the restaurant sector as a side dish. So manufacturers of these foods need a reliable, efficient, and powerful means of conveying large amounts of grains that works consistently. Jacob tubing is the best choice for this important task.
Food manufacturers are encouraged to contact Firing Industries, which is a part of Jacob's strong, knowledgeable international network of suppliers, to learn how to solve any bulk grain conveying needs and stay competitive.
To learn more, contact Firing Industries' application-sales engineers at [email protected] or (877) 688-0974.
---
Share

Posted by Firing Industries Ltd
The business objective of FIRING INDUSTRIES LTD. is to consult with clients to select and supply technically complex PRO... Read more
Related Topics
Related Sectors