Friction fit plugs by MOCAP prevent damage during shipping, storage
September 10, 2021 REDWIRE is news you can use from leading suppliers. Powered by FRASERS.
Posted by MOCAP, LLC
MOCAP is the Industry Leader in the manufacturing of quality Dip Molded, Injection Molded and Extruded Plastic & Rub... Read more
Related Topics
Related Sectors
Subscribe
Free REDWIRE e-newsletter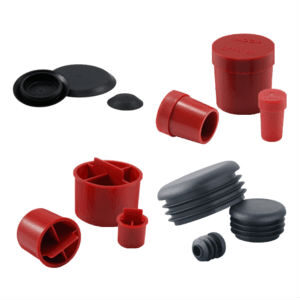 Seven types of friction fit plugs are available.
MOCAP has been satisfying customers across North America for close to four decades with a full selection of rubber, plastic, and vinyl protective items for workplace applications. Among the most popular products from the company is a series of friction fit plugs. These items protect fittings and threads from damage like moisture and contamination during production, shipping, and storage. To meet various needs, these plugs are available in a broad range of designs, colours, and sizes.
Tapered and general-purpose options
The seven designs of MOCAP friction fit plugs:
Barrel plugs with flange – general-purpose plugs with high flexibility, which enables fits with a wide variety of threaded and non-threaded tubing sizes and styles. The convex bodies hold them in place, and users apply and remove them easily.
Flexible vinyl insertion plugs – versatile units designed to fit pipes, holes, and masking. These plugs are also convenient, inexpensive substitutes for rubber plugs. MOCAP recommends them for protecting valves, pumps, cylinders, or tubing in assembly, shipping, and masking.
General-purpose plugs for Type L and M tubing – built for applications in which the plug's outer diameter must be shorter than the tubing's. MOCAP recommends them for pressure and water-supply tasks.
Sheet metal hole plugs – polyethylene plugs with three different designs: flush plugs for standard holes; flush plugs for metric holes; and recessed plugs for standard holes. Recommended for capping plug holes on appliances, cars, tanks, or cabinets.
Tapered plugs for Type K tubing – for plugging and protecting copper tubing, with a reinforced cross bracing for a secure fit and a slight pull tab that simplifies removal. Available in 13 sizes.
Tapered plugs for Type L and M tubing – like Type K, for various tubing sizes. Eleven different sizes available.
Tube plugs – plastic plugs with multiple horizontal ribs, which allow for simple installation and secure fitting on multiple tube gauges with built-in flexibility. Designed to fit both standard and metric sizes of round, square, and rectangular tubes. A common pick for furniture, tubular racks, appliances, and exercise equipment.
For more information, contact MOCAP.
---
Share
Posted by MOCAP, LLC
MOCAP is the Industry Leader in the manufacturing of quality Dip Molded, Injection Molded and Extruded Plastic & Rub... Read more
Related Topics
Related Sectors