FRABA Group sees corporate growth in spite of COVID pandemic
May 27, 2021 REDWIRE is news you can use from leading suppliers. Powered by FRASERS.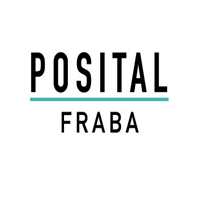 Posted by FRABA Inc
POSITAL-FRABA, based in Hamilton New Jersey, is the North American member of the international FRABA Group, a family of... Read more
Related Topics
Related Sectors
Subscribe
Free REDWIRE e-newsletter
Christian Leeser, CEO and majority shareholder of the FRABA Group
Home of the POSITAL brand for sensor technology and energy harvesting, the FRABA Group remained profitable last year, despite the COVID-19 pandemic. Due to innovative products and an advanced, digitally enabled business model, FRABA closed the financial year with three per cent overall growth and global sales of nearly €40 million.
In addition, the total global staff remained constant at 230 employees at the company's European, Asian, and North American locations.
Broad portfolio of sensor technology
Partly due to reduced travel expenses, the corporation's profitability was also up. The Group attributes its stable development largely to its broad portfolio of POSITAL sensor technology used for medical equipment, pharmaceuticals, food processing, logistics, and other crisis-resistant sectors. "The results have been gratifying," FRABA CEO and majority shareholder Christian Leeser recently said, "even if we fell short of the double-digit growth we had targeted pre-pandemic."
In addition, supply chains remained stable, and the company's data-driven production process suffered no interruption. Lesser noted that FRABA easily adapted to the "new normal" of virtual workplaces at home because of "the company system we established years ago, featuring digitally controlled production, a flat hierarchy, an open-book policy for information sharing, and flexible work arrangements."
Last year, FRABA launched EncoderMatch.com, a product-sourcing and ordering portal allowing maintenance personnel to acquire replacements easily for worn-out or damaged incremental encoders. Another new development was a new series of miniature kit encoders for integrated motor feedback; these encoders, 22 millimetres in diameter, are paving the way for multi-turn monitoring in drives and small motors.
The company plans to launch new initiatives this year. For example, a new business unit (code-named CREDEMUS) will offer access to FRABA's cloud-based production and order-fulfillment platform to mid-sized manufacturing companies. Another initiative will promote wider use of Wiegand technology, in devices that harvest energy from changing magnetic fields. FRABA has charged an internal task force with finding new applications for Wiegand sensors.
"There is a lot to suggest that 2021 will be a strong and dynamic year," said Leeser, adding that the company is expecting double-digit growth this year.
For more information, contact POSITAL.
---
Share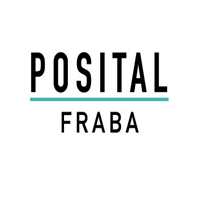 Posted by FRABA Inc
POSITAL-FRABA, based in Hamilton New Jersey, is the North American member of the international FRABA Group, a family of... Read more