Fraba Group recorded a worldwide growth of 6.2 per cent last year
June 1, 2020 REDWIRE is news you can use from leading suppliers. Powered by FRASERS.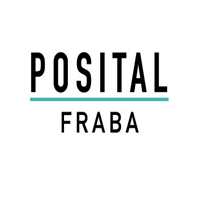 Posted by FRABA Inc
POSITAL-FRABA, based in Hamilton New Jersey, is the North American member of the international FRABA Group, a family of... Read more
Related Topics
Related Sectors
Subscribe
Free REDWIRE e-newsletter
Christian Leeser -- CEO and majority shareholder of the FRABA Group
In spite of ongoing trade disputes and structural issues in machine building and the automotive sector, POSITAL-Fraba and its international parent company, the Fraba Group, saw significant success last year. The corporation recorded worldwide growth of 6.2 per cent over 2019, with global sales of more than €37 million and constant staff levels of 230 employees across Europe, Asia, and the United States. Fraba achieved this success with its innovative products and digital-virtual workspace.
Accuracy, safety, and reduced costs
Fraba saw an even bigger boost in profits than in sales over the fiscal year, allowing the company to invest more into research and product development. More than ten per cent of its annual group sales goes to Fraba's global research and development centre, dedicated to sensor innovations, in Aachen, Germany.
The main source of growth was two new products under the POSITAL brand, which covers motion control and position sensors. Under this brand, the Fraba Group released new hollow-shaft kit encoders featuring self-powered, battery-free multi-turn capabilities; these units set a new bar in integrated motor feedback and were well received by robotics manufacturers. In addition, the acceleration-compensated Dymanic TILTIX inclinometers offered a dual measuring system, computing power, and an algorithm developed in Aachen, while delivering low-noise position readings even under high acceleration and vibration. Users get accuracy, increased safety, and reduced operating costs for mobile machines, excavators, cranes, and heavy equipment.
What positions the Fraba Group well for the future is its modular, scalable manufacturing system, which focuses on mass customization and lot-size-one, and a portfolio of innovative products. The company's new 22-millimetre kit encoder is the world's smallest kit encoder with self-powered multi-turn capability. This unit was introduced at the SPS show in Germany at the end of last year, and the company plans to ramp up production later this year.
Although the COVID-19 pandemic has made reliable 2020 forecasts challenging, in Q1 of FY 20, Fraba's orders grew by eight per cent over the same period last year. All supply chains have remained intact and production has been Corona-proofed.
In response to the pandemic, Fraba moved quickly and transformed its business to the "new normal" of operating in time of COVID-19. A big plus here has been the fact that Fraba went through a radical restructuring more than 13 years ago, establishing itself as a "different company" ­– with a flat hierarchy, completely digitized processes, a flexible office concept that enables working from home, and an "open book" policy that encourages decision making by all employees.
To learn more, contact POSITAL-Fraba.
---
Share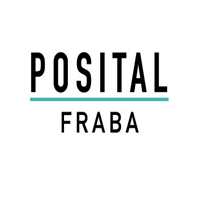 Posted by FRABA Inc
POSITAL-FRABA, based in Hamilton New Jersey, is the North American member of the international FRABA Group, a family of... Read more