For the ultimate broaching resource, trust the Ohio Broach website
November 6, 2023 REDWIRE is news you can use from leading suppliers. Powered by FRASERS.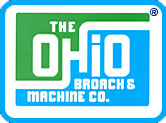 Posted by The Ohio Broach & Machine Co.
If you're looking for accuracy, efficiency, flexibility, and economy in the production of metal parts, broaching i... Read more
Related Topics
Related Sectors
Subscribe
Free REDWIRE e-newsletter
Ohio Broach's website is loaded with information.
The Ohio Broach & Machine Company offers solutions for manufacturing operations everywhere with its expert broaching services, a role it has proudly occupied sine 1956. Its decades of experience qualify the company to serve as broaching experts, trusted to identify the best options for specific requirements. This expertise is evident on the company's expansive website, OhioBroach.com, a solid professional broaching resource for customers. The site is a unique source of information where visitors browse various options and learn how this engineering method keeps their businesses successful and competitive.
Overview of products, services
Divided into several sections of information, this user-friendly website provides an overview of the products and services available from Ohio Broach and which ones are right for certain tasks. One section, for instance, informs visitors in detail about the six kinds of broaching machines that the company makes – vertical, horizontal, and so on – while another section summarizes the varying capabilities of the company facility, like tool sharpening, production broaching, and machine building or refurbishing.
The site also teaches visitors about successful past Ohio Broach projects and examples of services like medical implants, cutting teeth, and irregular shapes. A short history of the company informs customers about its lengthy experience and glowing reputation in the industry. OhioBroach.com also has a convenient search engine to help browsing visitors find the solutions and services for which they are searching.
Aside from its wealth of broaching resources, the Ohio Broach website is a potent customer-service tool. For example, it has an online Request for Quotation (RFQ) form on the contact page; this form allows customers to tell the staff what their specific projects need and learn what prices are available. Visitors need little time to fill out the contact info, basic component info, and services required. The customer then types a quick security code and clicks the Submit button, and a company representative answers the RFQ submission as soon as possible.
Through its website, Ohio Broach works effectively with customers, with all services (such as broaching, machinery, tool sharpening, and more) only a few clicks away.
For more information, contact Ohio Broach.
---
Share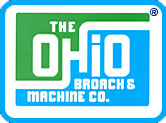 Posted by The Ohio Broach & Machine Co.
If you're looking for accuracy, efficiency, flexibility, and economy in the production of metal parts, broaching i... Read more
Related Topics
Related Sectors