For more than 40 years, Arcfil has delivered wire-forming excellence
August 30, 2021 REDWIRE is news you can use from leading suppliers. Powered by FRASERS.
Posted by Arcfil Products Ltd
Custom manufacturer of strip & wire forming & metal stamping. Production methods: punch press, multi-slide, four... Read more
Related Topics
Related Sectors
Subscribe
Free REDWIRE e-newsletter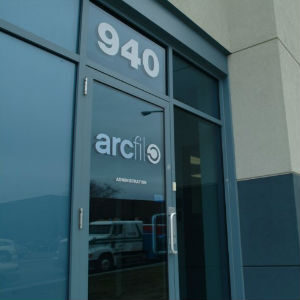 Arcfil has been in business since 1979.
Arcfil Products Ltd. has been a Canadian leader in wire-forming services and solutions since it was established in 1979. The manufacturer has continued to build strong relationships with customers with its committed team and client-oriented approach. Arcfil has succeeded continuously for the past 40 years and counting with its skills in forming steel according to exacting specifications – and by shaping its client relationships to meet all needs to yield satisfaction.
The four key guiding principles
Acting as a strategic partner for all clients by actively taking part in their business processes: this is the steady vision to which Arcfil adheres. This is the way that the company ensures that its products and services meet every single need with high accuracy. This goes for customers in every industry – be it packaging components, store fixtures, paint shops, cable, telecommunications, or the automotive sector.
There are four key principles that guide everything that Arcfil does: trust, teamwork, integrity, and constant improvement. First of all, the Arcfil team creates trust by staying in touch with clients during the entire creation process, offering prototypes and recommending cost-saving options. Second, Arcfil employees work together to device the highest-quality products, integrating clients in the process. In terms of integrity, Arcfil always selects material carefully to maximize cost savings for clients. And finally, everybody in the Arcfil team stays at the forefront of crafting knowledge and changing technologies.
Arcfil personnel listen closely to all customer demands and develops solutions to meet client goals most effectively, to strengthen its client relationships. To optimize the value of the products it designs and raise the precision of its production chain, the company uses only the best steel wire and invests in the latest equipment. Arcfil also trains its specialized craftspeople regularly to keep them ahead of the latest wire-forming services, which elevates its ability to satisfy more client needs. Another way the company offers the top value every time is by refining its processes consistently, lowering costs while boosting quality.
With solid client relationships, state-of-the-art machinery and training, and top quality, Arcfil always succeeds.
For more information, contact Arcfil.
---
Share
Posted by Arcfil Products Ltd
Custom manufacturer of strip & wire forming & metal stamping. Production methods: punch press, multi-slide, four... Read more
Related Topics
Related Sectors