FLIR thermal imaging cameras from Provix make mining sites safer
January 13, 2021 REDWIRE is news you can use from leading suppliers. Powered by FRASERS.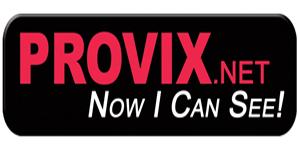 Posted by Provix Inc.
Provix develops video camera systems for a discerning customer base around the world. Specialists in thermal imaging, vi... Read more
Related Topics
Related Sectors
Subscribe
Free REDWIRE e-newsletter
Some FLIR thermal cameras can pan and tilt.
Provix Inc. is Canada's premier source of industrial vision-enhancement equipment, designed to make work environments safe and productive. The supplier teams up with FLIR Systems to provide a broad selection of thermal imaging cameras. These products have myriad uses in a wide variety of industries, such as surveillance, firefighting, maritime navigation, law enforcement, the military, the medical field, and more. FLIR cameras are especially recommended for mine-rescue vehicles and equipment.
Detecting objects 2,000 feet away
These cameras make up just one of many FLIR options available from the Provix online store, which also offers FLIR cables, lensing, housing, testers, and accessories. As the Canadian distributor for FLIR, the company offers camera systems for handheld or vehicle-mounted applications for mine rescue teams, police, and emergency responders – enabling detection of objects or people more than 2,000 feet away.
This ability to detect faraway objects is especially useful for employee rescue in mining. For example, a user can identify an unconscious colleague over a long distance – even 1,500 feet away in the dark. FLIR thermal imaging cameras can see through smoke, dust, or fog to identify a heat source in any condition; users can even detect the location of a fire through thick smoke. Special pan-and-tilt models are available; these have the ability to see more effectively than a handheld model can, due to their range of angles.
Among the types of FLIR thermal imaging cameras that Provix offers:
LS Series: for everyday use in law enforcement and surveillance. This night-vision camera is compact and far more effective than a flashlight.
K Series: a firefighting tool that allows users to dark, smoke-filled environments. Hot spots and victims can be spotted far more quickly.
C Series: a compact thermal imaging camera with Wi-Fi.
M100 Series: a tilt-adjustable thermal camera.
M200 Series: a pan-and-tilt model of camera.
Watch this video to see Provix technical sales manager Karly Winfield presenting FLIR thermal systems at the International Mines Rescue Body conference in Sudbury, Ont. in 2013:
For more information, contact Provix.
---
Share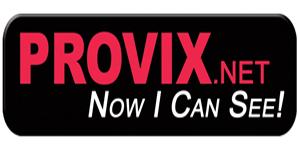 Posted by Provix Inc.
Provix develops video camera systems for a discerning customer base around the world. Specialists in thermal imaging, vi... Read more
Related Topics
Related Sectors