Farming machine elements by Rosta keep the agriculture sector going
October 8, 2020 REDWIRE is news you can use from leading suppliers. Powered by FRASERS.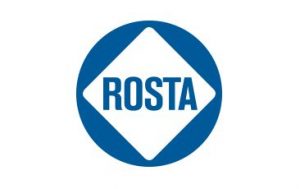 Posted by Rosta Inc
Rosta Inc. is the Canadian affiliate of Rosta, a world-renowned manufacturer of high-quality machine components in rubbe... Read more
Related Topics
Related Sectors
Subscribe
Free REDWIRE e-newsletter
Rosta offers products for the farming sector.
Rosta Inc. is the Canadian affiliate of Rosta, a world-renowned manufacturer of high-quality machine components in rubber-suspension, oscillating, and tensioning technology. The company serves organizations in a variety of industries, such as agriculture. Rosta farming machine elements help to keep this sector productive and profitable by making equipment reliable.
The country's economy and way of life rely heavily on the agriculture sector, which provides fruit, vegetables, meat, grains, and dairy products for human consumption.
Minimal need for repair, upgrade
To help support this essential industry, the Rosta team manufactures and supplies the best farming machine elements to keep agricultural equipment going. Farming organizations across Canada rely on Rosta for components for numerous applications – like harvesters, hay bailers, tillage equipment, shaker conveyors, and more.
The company offers farming machine elements for the following agricultural areas, to keep them productive:
Cultivating equipment – Long-lasting, maintenance-free components for cultivating machinery. These elements have minimal setting and high damping, and they prevent frame and hub damage.
General farming equipment – One of the many solutions for agricultural equipment that Rosta offers is a progressive torsion system with high corrosion resistance. Advantages include simple, universal installation.
Harvesters – Rosta provides a one-part solution with easy and universal installation, to ensure long operational lifespans for all machinery.
Other harvesting equipment – Also available are harvesting-machinery solutions that compensate peak loads and damping vibration, with extended belt, chain, and bearing life. Simple, universal installation for a one-part solution.
Seeding and treating equipment – Rosta makes a progressive dampening system that is shear-proof and has an easy, heavy-duty design.
Rosta's agricultural components help farming machinery and equipment continue to operate reliably, with minimal need for upgrade or repair. This is how farming organizations maintain their efficiency, productivity, and profitability, as long as they employ workers to keep the machines working.
Agriculture is not the only industry the Rosta solutions serve. The company also manufactures components for general manufacturing, mining and mineral exploration, food processing, construction machinery, wood processing, playgrounds and outdoor fitness, recycling and waste management, and transportation.
To learn more, contact Rosta.
---
Share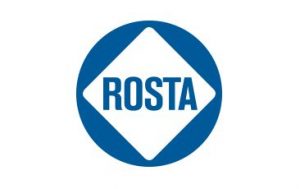 Posted by Rosta Inc
Rosta Inc. is the Canadian affiliate of Rosta, a world-renowned manufacturer of high-quality machine components in rubbe... Read more
Related Topics
Related Sectors