Explosion proof inclinometers by POSITAL meet ATEX and other standards
February 8, 2021 REDWIRE is news you can use from leading suppliers. Powered by FRASERS.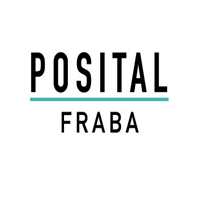 Posted by FRABA Inc
POSITAL-FRABA, based in Hamilton New Jersey, is the North American member of the international FRABA Group, a family of... Read more
Related Topics
Related Sectors
Subscribe
Free REDWIRE e-newsletter
POSITAL offers explosion-proof TILTIX sensors.
POSITAL-Fraba's TILTIX series of tilt sensors includes a line of explosion proof inclinometers, which are designed and manufactured to operate safely in work environments that have potentially hazardous amounts of explosive gas or dust. These instruments meet all the requirements of the stringent ATEX and IECEx safety standards.
Mining, oil and gas, agriculture, chemicals, woodworking, and milling are just some of the industries for which these tilt sensors are suitable.
No hotspots or exposed components
These explosion proof inclinometers have been carefully evaluated to ensure they have no hotspots or exposed electrical components that could ignite fires or start explosions when they contact flammable dust or gases. POSITAL has had these devices certified for use in mines and other underground work environments (Group I, Ex I M2 Ex e mb I Mb), as well as workplaces above ground (Group II, EX II G Ex e mb IIc TV Gb – explosive gases – and EX II 1D Ex ta IIIC TX Da Ip65 – flammable dust).
This series is available in single-axis (0-360 degrees) or dual-axis (plus or minus 80 degrees) models, just like other TILTIX instruments. The resolution goes as high as 0.01 degrees, while the accuracy is up to plus or minus 0.1 degrees. DeviceNet, CANopen, Modbus RTU, SSI, and analog output are among the available communications interfaces. Users can program analog models so that the full range of electrical output is set to span a predetermined range of mechanical motion, which can improve control-system accuracy substantially. POSITAL offers rugged aluminum or 316 stainless steel housing, in addition to other materials by special order. The housings have environmental protection ratings that go up to IP67.
The product-finder tool on the POSITAL website allows customers to find the appropriate explosion proof inclinometers for their individual needs. This tool enables specification of product features to suit a unique project, allowing the user to zero in on the most suitable model. The company can assemble and ship products in mere days, regardless of what their special features are, via the "Minimum Order Quantity: One"/MOQ1 manufacturing system.
For more information, contact POSITAL.
---
Share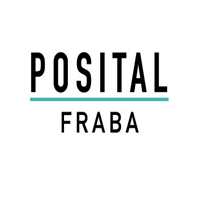 Posted by FRABA Inc
POSITAL-FRABA, based in Hamilton New Jersey, is the North American member of the international FRABA Group, a family of... Read more