Explosion proof encoders by POSITAL work for mines and more
June 9, 2021 REDWIRE is news you can use from leading suppliers. Powered by FRASERS.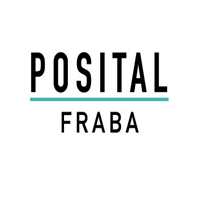 Posted by FRABA Inc
POSITAL-FRABA, based in Hamilton New Jersey, is the North American member of the international FRABA Group, a family of... Read more
Related Topics
Related Sectors
Subscribe
Free REDWIRE e-newsletter
POSITAL offers ATEX-certified rotary encoders.
POSITAL-Fraba is a major global manufacturer and supplier of industrial motion-control solutions, such as a line of incremental explosion proof encoders. These ATEX-certified units have been approved for use in underground mining and in other work environments in which the atmospheres may have potentially hazardous amounts of explosive dust or gas.
Among the other sectors for which these rotary encoders are highly recommended are oil and gas, chemical plants, and milling operations.
Rugged, reliable, and highly accurate
Designed to function safely in these dangerous atmospheres, these explosion proof encoders are available with a wide range of mechanical combinations, as well as the ability to program a variety of functions, such as pulse count of up to 16,384 pulses per revolution, counting direction, and incremental interfaces (HTL and TTL). Each unit has aluminum and stainless steel housing material, with 303 and 316 stainless steel available upon request.
Rugged, reliable, and highly accurate, these devices can be ordered with a broad variety of mounting and coupling options that allow users to install them in Zones 1 and 21, as the ATEX directive defines them. The encoders are part of POSITAL's IXARC family of magnetic and optical rotary sensors, and they are available in either single- or multi-turn models in addition to the programmable incremental encoders.
A variety of communication interfaces are available, such as analog, CANopen, DeviceNet, EtherNet/IP, Profibus, Profinet, SSI, Incremental HTL/TTL (programmable), Modbus TCP/IP, or EtherCAT. Other features of these explosion proof encoders:
certification for underground mines (Group I) and other locations (Group II);
explosion-proof "d" flameproof enclosure;
different mounting and coupling options available;
removable connection cap;
resolution of up to 16 bit;
revolution of up to 14 bit; and
programmable options.
POSITAL also offers numerous explosion-proof accessories to pair with these incremental encoders. This includes two models of blind plugs, five kinds of cable glands (one of which is made of brass), and five types of draw wire adapters, with maximum measurement lengths ranging from two to 30 metres. All five of the draw wire adapters are made of machined metal with rectangular housing.
For more information, contact POSITAL.
---
Share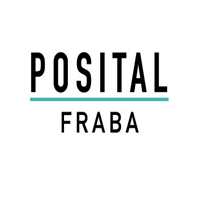 Posted by FRABA Inc
POSITAL-FRABA, based in Hamilton New Jersey, is the North American member of the international FRABA Group, a family of... Read more