European customer gets perfect custom bearing machine from Ohio Broach
September 22, 2021 REDWIRE is news you can use from leading suppliers. Powered by FRASERS.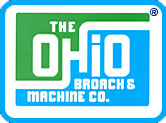 Posted by The Ohio Broach & Machine Co.
If you're looking for accuracy, efficiency, flexibility, and economy in the production of metal parts, broaching i... Read more
Related Topics
Related Sectors
Subscribe
Free REDWIRE e-newsletter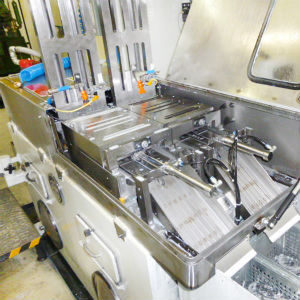 Ohio Broach provided the ideal solution once again.
The Ohio Broach and Machine Company has worked with an unsurpassed variety of industrial applications in the broaching field for 65 years and counting. The company's services have led to many customer success stories, such as a European manufacturer that approached it for a custom bearing machine. This client needed the machine to size the thickness of engine crankshaft thrust bearings for the automotive sector. Ohio Broach used its decades of top machine-building talents to meet this challenge.
Eighteen inches of cutting stroke
For this project, the Ohio Broach team designed and constructed a specialized "Ohio" H218X horizontal broaching machine. Currently, the bearings are being manufactured via a process that includes stamped parts being transported from nearby presses to the broaching machine and then being loaded into a double-station magazine that carries about 20 minutes' worth of parts in the machine. The equipment strips the bottom part of the full part stack in both magazines and pushes the parts through two broach tunnels, in which broaching tools remove stock and hold parts flat while maintaining a surface finish of 1.2 Ra or less.
Then the parts exit the tunnels into an unloading area and move down chutes to a collection area. The fixtures return to the first station, and the cycle restarts. The cycle continues until the magazines are low, the parts are fed into the broach tools incorrectly, or the parts have not been removed from the chute exit area.
This custom machine has two tons of cutting force and 18 inches of cutting stroke, plus tandem stations too. It is a hydraulically driven machine with a dual parallel hydraulic system in which one side can run independently of the other. Coolant is supplied to the broach cutters by the integral coolant pump and reservoir. A PLC controls the bearing machine and the machine can broach up to 1,400 parts per hour.
Each tool can cut up to 40,000 parts between sharpening tasks, depending on the size and the material. The customer benefited immediately, with higher competitiveness and efficiency. This was one of many times that Ohio Broach came up with the perfect solution.
For more information, contact Ohio Broach.
---
Share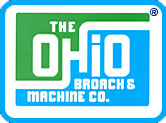 Posted by The Ohio Broach & Machine Co.
If you're looking for accuracy, efficiency, flexibility, and economy in the production of metal parts, broaching i... Read more
Related Topics
Related Sectors