Denso sealing and moulding products offer protection from corrosion
May 10, 2021 REDWIRE is news you can use from leading suppliers. Powered by FRASERS.
Posted by Denso North America Inc
Worldwide Suppliers Of Anti-Corrosion, Waterproofing & Sealing Systems For Pipeline Coatings, Steelwork Protection,... Read more
Related Topics
Related Sectors
Subscribe
Free REDWIRE e-newsletter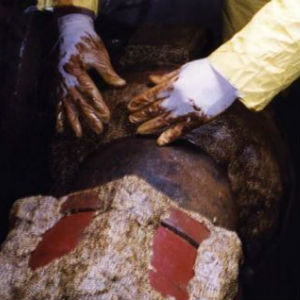 Four sealing and moulding solutions are available.
As a leading manufacturer of industrial anti-corrosion solutions, Denso North America carries many key product lines, including a series of sealing and moulding solutions. For example, the Denso Mastic line comprises self-supporting moulding compounds for flanges, couplings, and other irregular surfaces, providing smooth profiles to minimally prepared surfaces before applying Denso Tape.
These products are not affected in any way by acid, water, or salt, since they contain no volatile organic compounds.
For tank bases and pipelines
Multiple uses and applications work with these sealing and moulding solutions, such as flanged joints, valves, couplings, nuts and bolts, and any irregularly shaped fittings. Notable features of these product lineup include excelling moulding and sealing properties, environmental stability, and the ability to adhere to metal, PVC, or polyethylene. These products help to protect and seal tank bases and pipelines from corrosion by being cold-applied and flexible.
The following sealing and moulding options are available from Denso in Canada:
Denso profiling mastic. This is a self-supporting petrolatum moulding compound recommended for providing a smooth profile on flanged joints, valves, and other irregularly shaped fittings. Profiling mastic is applied before wrapping with Denso Tape Systems, typically in conjunction with a primer. Denso profiling mastic adhere to concrete as well as metal, PVC, and polyethylene.
Denso void filler. This injectable petrolatum compound is formulated specifically for cold or hot injections into voids. Users pump this solution into voids that occur between pipes, cables, ducts, and protective sleeves to exclude air and water. Denso recommends pumping this material warm and setting it to a semi-solid paste, to protect steel from corrosion.
Densyl mastic. A petrolatum moulding compound that is used for sealing, filling, or caulking applications that require a protective, waterproof, and non-setting mastic in high operating temperatures.
Densyl mastic blankets. These are preformed moulding mastic sheets that are supported by fabric backing. They are used to contour flanges, couplings, valves, and irregular surfaces, and they are applied before installation of Denso Tape Systems.
Always trust in Denso for sealing or moulding capabilities that go well beyond expectations.
For more information, contact Denso.
---
Share
Posted by Denso North America Inc
Worldwide Suppliers Of Anti-Corrosion, Waterproofing & Sealing Systems For Pipeline Coatings, Steelwork Protection,... Read more
Related Topics
Related Sectors