Custom lever arm by Rosta expands John Deere harvester's life
February 10, 2021 REDWIRE is news you can use from leading suppliers. Powered by FRASERS.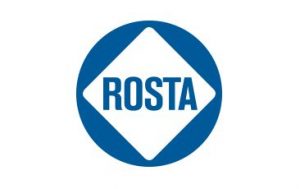 Posted by Rosta Inc
Rosta Inc. is the best name to trust in Canada for the best elements for industrial equipment – and similarly, businesse... Read more
Related Topics
Related Sectors
Subscribe
Free REDWIRE e-newsletter
Rosta found the perfect solution for this vehicle.
Rosta Inc. is the best name to trust in Canada for the best elements for industrial equipment – and similarly, businesses around the world rely on the Rosta name for their own technological solutions. A Rosta custom lever arm was the perfect solution for a John Deere harvester in Germany, for example.
It speaks volumes for Rosta's success that even brand names as universally recognized as John Deere rely on the company for help.
A technically superior solution
American corporation Deere&Company makes John Deere equipment like machinery, diesel engines, lawn-care vehicles, and drivetrains used in heavy equipment, such as axles, transmissions, and gearboxes. These are used in many industries, from agriculture and construction to forestry, transportation, and lawn care. With more than 60,000 workers around the world, John Deere is a brand with a strong international reputation.
A Deere&Company affiliate in Bruchsal, Germany needed to find a technically superior solution for the current vulcanized sockets pressed into the swing arms of John Deere harvesters. This solution needed to comply with three essential conditions – higher technical quality, cost reduction, and an exchange of elements with no redesign. For the ideal solution, the company got in touch with Rosta.
After the Rosta team examined the application, the company designed a custom lever arm that met the required specifications. The lever arm incorporated two DR-S elements, and because the dimensions equalled those of the existing component, the new lever could easily be installed into harvesters that Deere&Company had already sold.
This element was a torsional rubber spring with an operation range of plus or minus 30 degrees; its inner square was held by the natural-rubber elastomers' very high biasing force, and metal and rubber were not vulcanized or glued. Due to the torsion work taking place in the elastomers, there were no shear forces.
The customer conducted a field test of the custom lever arm, which turned out very successful.
"Thanks to the Rosta elements, it was possible to improve quality and reduce costs without redesign," said Fritz Lauer, an engineer with John Deere in Bruchsal.
To learn more, contact Rosta.
---
Share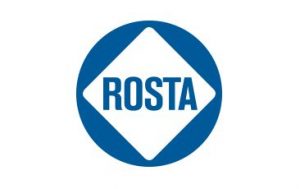 Posted by Rosta Inc
Rosta Inc. is the best name to trust in Canada for the best elements for industrial equipment – and similarly, businesse... Read more
Related Topics
Related Sectors