Custom broaching machines from Ohio Broach meet specific user needs
July 25, 2022 REDWIRE is news you can use from leading suppliers. Powered by FRASERS.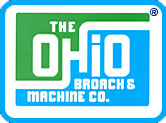 Posted by The Ohio Broach & Machine Co.
If you're looking for accuracy, efficiency, flexibility, and economy in the production of metal parts, broaching i... Read more
Related Topics
Related Sectors
Subscribe
Free REDWIRE e-newsletter
Ohio Broach can customize broaching machines.
The Ohio Broach & Machine Company offers the best in broaching services to manufacturers across the continent. The company's diverse skills and capabilities include the creation of custom broaching machines and tools. The Ohio Broach team can produce these and engineer any needed accessories to suit an individual requirement. Because many clients need broaching equipment built according to specific needs, Ohio Broach specializes in customized machines for these customers.
Engineering department's training and expertise
It requires a close collaborative effort between Ohio Broach's expert crew and the customer to create customized broaching machines. The engineering department has more than enough training and expertise to produce the most appropriate machine for an application and also to find the right length, pitch, tooth load, face angle, or clearance angles for broaching tools.
These engineers have the talent to manufacture any kinds of custom broaching equipment. Possibilities for customers include vertical, horizontal, continuous, pot, CNC-shaping, table-up, or pull-down machinery, in addition to standalone and transfer-type machines with automatic or semiautomatic loading variations. Ohio Broach also offers full broaching-machine solutions with comprehensive operation and maintenance guides.
Also available are optional custom machine accessories, including power clamping machinery, operator platforms, chip-removal conveyors, and various designs of tables, like tip-back, infeed-shuttle, and platen tables, depending on whether the client's application requires simpler loading and unloading or repeated broach cuts.
For quality, durable broaching tools, the Ohio Broach team can work with any specifications and coordinate them with machine systems to operate at full efficiency. This equipment is perfect for producing components for hand tools, medical equipment, and other options.
To back up its crew of builders and engineers, Ohio Broach has impressive credentials and connections. It operates out of an ISO 9001:2015-certified plant in Willoughby, OH and is a member of the Association for Manufacturing Technology, the Society for Manufacturing Engineers, and the American Society for Mechanical Engineers.
Check out the video below for a look at Ohio Broach's capabilities in making custom broaching machinery:
For more information, contact Ohio Broach.
---
Share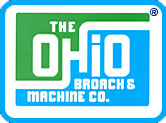 Posted by The Ohio Broach & Machine Co.
If you're looking for accuracy, efficiency, flexibility, and economy in the production of metal parts, broaching i... Read more
Related Topics
Related Sectors