Construction vision equipment is a big part of Provix' portfolio
March 18, 2021 REDWIRE is news you can use from leading suppliers. Powered by FRASERS.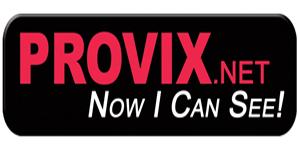 Posted by Provix Inc.
Provix Inc. is a leading Canadian manufacturer and supplier of vision-enhancement solutions for a broad variety of workp... Read more
Related Topics
Related Sectors
Subscribe
Free REDWIRE e-newsletter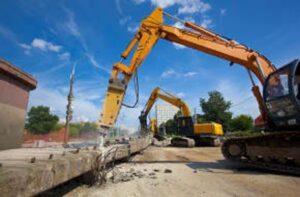 Provix solutions make the construction sector safer.
Provix Inc. is a leading Canadian manufacturer and supplier of vision-enhancement solutions for a broad variety of workplace settings. The company's unsurpassed lineup includes a good selection of construction vision equipment, since construction is an industry with many safety risks. These products enhance vision through the deployment of technologically advanced camera systems, which have many variations available – such as heated, waterproof, 360-degree view, onscreen distance markers, lens shutters, infrared, and night vision.
Safety with heavy equipment
The construction sector uses plenty of heavy equipment, all of which poses safety hazards, especially when drivers of this equipment have limited view. Provix construction solutions help to fill in critical vision gaps and keep all workers unharmed. The company supplies many safety and video systems, among them rear-view camera systems, self-adjusting reversing alarms, Roadwatch road-temperature monitoring systems, warning lights and light bars, remote-control spotlights, portable work lights, confined-space communication systems, sewer-inspection camera systems, incident-recording systems, and GPS tracking solutions.
Construction vision equipment comes in four main categories from Provix:
Camera systems. Options include systems for street sweepers, service trucks, and graders, as well as GPS equipment, camera add-ons, and 360-degree systems.
Lighting. On-vehicle lighting, portable work lights, warning lights, LED flares, remote-control lights, spotlights, and floodlights.
Proximity detection and alarms. This group includes broadband backup alarms, in addition to options for proximity detection and asset tracking.
Asset tracking. GPS tracking solutions for construction and vehicles, including satellite-based asset-tracking products for locating heavy equipment.
Provix camera systems work well for multi-purpose excavators, backhoes, and other construction equipment. This is top-quality, industry-leading construction vision equipment that is compatible with other equipment in the sector too, for virtually any application. The company ensures instant improvements in enhanced vision, mobile safety, and productivity.
Similar products for heavy equipment are available for the forestry, agriculture, and tunnelling sectors. With Provix as the solution provider, worksites in these industries become safer – and as a result, more productive and profitable. The risk of collisions between vehicles and workers is significantly diminished with a mix of enhanced vision and clear alarms.
For more information, contact Provix.
---
Share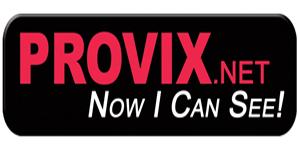 Posted by Provix Inc.
Provix Inc. is a leading Canadian manufacturer and supplier of vision-enhancement solutions for a broad variety of workp... Read more
Related Topics
Related Sectors