Camera solution by Provix boosts productivity and safety at mine
October 28, 2020 REDWIRE is news you can use from leading suppliers. Powered by FRASERS.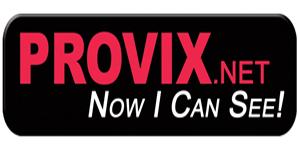 Posted by Provix Inc.
Provix Inc. products work for a variety of industrial applications. An article in International Mining covered how Xstra... Read more
Related Topics
Related Sectors
Subscribe
Free REDWIRE e-newsletter
A diagram of the Kidd Creek mine camera system
Provix Inc. products work for a variety of industrial applications. An article in International Mining covered how Xstrata Copper's Kidd Creek mine in Timmins, Ont. used the company's products in a camera solution it developed to boost proximity awareness in underground operations, to avoid collisions between vehicles.
Xstrata designed, tested, and installed a robust video camera system at the mine that required no operator input, nor permitted it.
Analyzed through LOS testing methods
To comply with all mobile-equipment operational and maintenance standards, the developers integrated this project into the electrical control system. Provix worked with the mine to design a prototype for this camera solution, and Laurentian University analyzed its effectiveness through LOS testing methods. An interface panel was developed to standardize connection to any kinds of equipment.
In this system, the user positions the cameras on the machines to minimize damage while maximizing the field of view. Blind side cameras are positioned to maximize coverage over travel direction; the front camera goes on a light bar or the cab roof for top forward visibility; and the rear camera offers a complete field of view behind the equipment.
This camera solution is not intended to encourage operators to drive quickly, but it does offer more situational awareness and enhanced vision through expanded sight lines. Operators with expanded vision and situational awareness do not have to reduce speed as often, resulting in reduced travel and trip times. The outcome is higher productivity with safer equipment operation around personnel.
Another advantage of this system: with remote LHD operation, the system is enabled for wireless video transmission to a safe operator station. Remote operation requires extra cameras on the operator cab side. An integrated system for remote and manned operation decreases lost time during changes between operating modes.
The system was a success, and Kidd Creek embarked upon equipping all loaders, haul trucks, and breakers with it. Other Ontario mines have begun to adopt this solution too, such as Goldcorp's Hoyle Pond mine in Timmins and PureGold's Red Lake mine and the Campbell mine, both in Red Lake.
For more information, contact Provix.
---
Share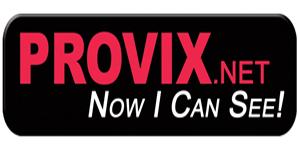 Posted by Provix Inc.
Provix Inc. products work for a variety of industrial applications. An article in International Mining covered how Xstra... Read more
Related Topics
Related Sectors