Cable-car company stays charged with help from Rosta tensioning device
February 22, 2021 REDWIRE is news you can use from leading suppliers. Powered by FRASERS.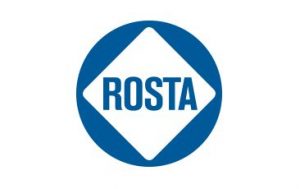 Posted by Rosta Inc
Manufacturer: Since 1945 Rosta has been developing high quality standard and custom made dynamic machine-engineered rubb... Read more
Related Topics
Related Sectors
Subscribe
Free REDWIRE e-newsletter
Rosta helped the Seilbahn Brändlen cable car in Wolfenschiessen, Switzerland.
Rosta Inc. has logged success story after success story for more than three decades in Canada, and more than 75 years worldwide, by offering top technological solutions for many businesses. Relatively recently, the company recommended its SE tensioning device for a series of current collectors to recharge batteries in a cable-car system.
This solution proved to be an effective and cost-efficient solution for this application for the Seilbahn Brändlen cable car in Wolfenschiessen, Switzerland.
Sixteen devices at two stations
This cable car, owned by the Schmitter family, has transported passengers, material, machines, and animals from Wolfenschiessen to the elevated Brändlen plateau at the foot of the Haldigrat mountain, 1,200 metres high, since the 1970s. Ueli Schmitter, owner/operator of the car and president of the Cable Car Society Nidwalden, wanted a cost-effective battery-recharging solution for this system, one that could be installed easily while sustaining the entire system. Schmitter got in touch with Rosta for the best answer.
The solution offered? The Rosta Type SE tensioning device. This is the standard model for the tension of conventional belt and chain drives, and it can be used to press something together. Based on highly elastic, dimensionally stable natural rubber, the springs of this unit are suitable for ambient temperatures ranging from -40 to 80 degrees Celsius. Among the advantages: simple construction; zero maintenance; position-independent contact pressure; safety; and high cost-effectiveness.
The customer decided to give this Rosta tensioning device a far chance. So Seilbahn Brändlen installed 16 of these units at both of its cable-car stations, to serve as current collectors for the power recharges that the car required. The cabin battery was charged at the terminal station, in the valley or on the mountain.
The Rosta SE elements have provided the perfect solution for the battery-charging station," said Schmitter, impressed with the performance of these devices. "They are not only very simply constructed, but also extremely cost-efficient."
This kind of result is typical with Rosta solutions. Businesses all over the world continue to save money and stay productive with the SE and other great solutions.
To learn more, contact Rosta.
---
Share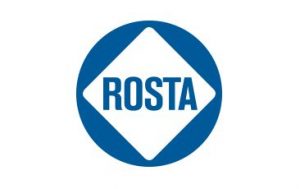 Posted by Rosta Inc
Manufacturer: Since 1945 Rosta has been developing high quality standard and custom made dynamic machine-engineered rubb... Read more
Related Topics
Related Sectors