Broaching-machine accessories by Ohio Broach work for specific user needs
November 1, 2021 REDWIRE is news you can use from leading suppliers. Powered by FRASERS.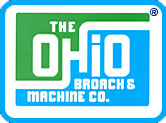 Posted by The Ohio Broach & Machine Co.
If you're looking for accuracy, efficiency, flexibility, and economy in the production of metal parts, broaching i... Read more
Related Topics
Related Sectors
Subscribe
Free REDWIRE e-newsletter
Ohio Broach carries broach-machine accessories.
The Ohio Broach and Machine Company offers a spectrum of abilities unlike that of any other company, from machine building to tool sharpening, as a major source of industrial broaching services. As well as tools and machines, the company offers a selection of broaching-machine accessories, designed to suit specific user needs. To broaden machine capabilities, this line of optional equipment includes machine tables, platforms, clamping systems for holding work, and conveyors for chip removal.
Easier access to work pieces
A variety of machine-table options is available, for example. All of these accessories have cross keyways, which help with changing fixtures. A typical machine table is a platen type with a large, obstruction-free perimeter, but users can also select tip-back tables from the lineup. Machine tables allow the worker to tilt the work-holding fixture to get easier access when loading and unloading work pieces and then tilt the table forward automatically, to ensure that the position is right for broaching.
Another option is the in-feed shuttle table, which allows the user to make multiple, repetitive broach cuts that enable the machine to keep on making passes until it reaches the required depth. Each of these in-feed shuttle tables is available from Ohio Broach with tip-back capability.
The firm also offers upgrading options for applications that include manual-type work-holding fixture clamping. Among the examples of air-oil booster-type power sources are electrical pressure switches and necessary tie-ins for electrical systems in machines. Another available accessory is a double-hydraulic power source for large-volume hydraulic cylinders and multi-cylinder applications. The device can power automatic fixture movements too.
In addition, Ohio Broach supplies chip-removal conveyors for pit and floor-surface broaching machines. Examples available include drag-link conveyors for handling non-ferrous chips and magnetic ones for ferrous chips. These conveyors come with baffles and electrical tie-ins, and operator platforms are available too, complete with durable construction, with structural tubing and heavy-duty grating.
With these broaching-machine accessories, customers can meet their requirements every time, in a way that makes broaching as profitable and efficient as possible. For top accessories, always trust Ohio Broach.
For more information, contact Ohio Broach.
---
Share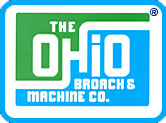 Posted by The Ohio Broach & Machine Co.
If you're looking for accuracy, efficiency, flexibility, and economy in the production of metal parts, broaching i... Read more
Related Topics
Related Sectors