Bergen Cable understands the notable risks of bending wire rope
December 15, 2021 REDWIRE is news you can use from leading suppliers. Powered by FRASERS.

Posted by Bergen Cable Technology, Inc
Designers & Mfr Mechanical Cable, Cable Assemblies & Push-Pull Controls. Original Mfr Of Safety Cable, A Patente... Read more
Related Topics
Related Sectors
Subscribe
Free REDWIRE e-newsletter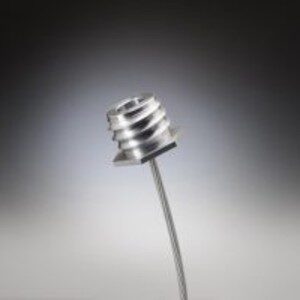 Wire rope and cable are both available from Bergen.
Wire rope is an offering that attracts many clients to Bergen Cable, aside from the company's wide inventory of cable solutions. Not only does the Bergen crew carry top industrial products; it also serves as a team of experts who advise customers on how to get the most out of these goods.
There are plenty of resources on the Bergen website about using cable and wire rope properly, for example – including a guide to the adverse effects of bending wire rope.
Points of stress concentration
Wire rope is frequently subject to bending around sheaves or drums, according to this online guide. Its usefulness might depend on the sheave and drum locations. Since wires and strands slide on each other during bending, Bergen wire rope should be lubricated properly to make it effective around these areas.
The inability of wires and strands to adjust to altered positions when bending wire rope can result in loss of rope strength. Strength often decreases in a significant degree when the sheave diameter gets smaller relative to the rope diameter, and the strength loss from bending over sheaves is typically about four per cent. Even when within the wire's elastic limit, repeated flexing of wires develops bending loads that set up points of stress concentration.
Fatigue is another common result of bending wire rope. It appears in the form of small cracks in the wires at over-stressed foci. These propagate under repeated stress cycles until the last sound metal cannot handle the bending load, and this leads to broken wires that exhibit no sign of cross-section contraction.
It is impossible to determine the smallest size of sheave or drum that enables the most effective rope performance, as many factors affect the lifespan of wire rope. With slow speeds and light loads, smaller sheaves and drums can be used without leading to premature fatigue, and reverse bends (i.e., bending wire rope in one direction and then bending it in the opposite way) may result in high, premature fatigue. If the application requires reverse bends, then larger sheaves are necessary.
For more information, contact Bergen Cable.
---
Share

Posted by Bergen Cable Technology, Inc
Designers & Mfr Mechanical Cable, Cable Assemblies & Push-Pull Controls. Original Mfr Of Safety Cable, A Patente... Read more
Related Topics
Related Sectors