Banner Wireless Call-for-Parts Kit reduces communication inefficiencies, boosts process speed
September 28, 2021 REDWIRE is news you can use from leading suppliers. Powered by FRASERS.
Posted by Advanced Motion & Controls Ltd
Advanced Motion & Controls Ltd. has been serving industry since 1986 as a major Canadian distributor of factory auto... Read more
Related Topics
Related Sectors
Subscribe
Free REDWIRE e-newsletter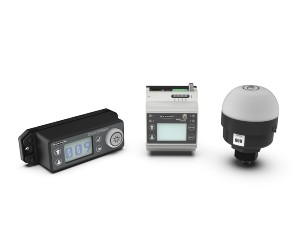 The new Banner Wireless Call-for-Parts Kit
Call for action has never been easier. Banner Engineering offers a multitude of new product enhancements, like the new Wireless Call-for-Parts Kit. Available through Advanced Motion & Controls Ltd., this productivity solution reduces communication inefficiencies while increasing process speeds, with wireless buttons and operator interfaces. This kit allows as many as 35 workstations to call out to 12 forklifts or mobile responders by using wireless K70 buttons, a DXM700 wireless controller, and wireless Direct Select Operator interfaces.
Better productivity, shorter wait times
A self-contained solution that can operate independent of a PLC, HMI, or other supervisory system, this Banner kit is recommended for such applications as delivery of raw material, maintenance and service, pickup of finished goods, or warehouse truck loading and unloading. Among its primary advantages: generation of e-mail alerts based on specific events; efficiency metrics with provided data; ability to count how often that each station sends requests and that each forklift or Hi-Lo responds; and ability to push data to Cloud Webserver or PLC for remote viewing, alert generation, and data logging.
This Wireless Call-for-Parts Kit boosts productivity while shortening wait times. By creating a call system with wireless indicators, workstations maintain steady workflows while resolving important issues quickly. Battery-powered wireless displays reduce transportation times, while wireless call buttons reduce wait times for materials and removal of finished goods.
By delivering a clear display of what locations require assistance, this kit available from Advanced Motion & Controls simplifies communication between users and mobile responders. High-visibility LED indicators help distinguish whether stations are calling or waiting, and service calls are stored in a dynamic queue, directing mobile responders immediately to the callers who have been waiting longest. Customers can establish communication to identify and resolve machine, work-cell, quality, or inventory issues with easy setup and no infrastructural modifications.
Finally, the Wireless Call-for-Parts Kit enables better data-driven decisions, making it easier for supervisors to streamline operations. The system tracks the total time and number of requests, plus total time to acknowledge requests, which allows analysis of average delivery and acknowledgement times for each station.
For more information, contact Advanced Motion & Controls.
---
Share
Posted by Advanced Motion & Controls Ltd
Advanced Motion & Controls Ltd. has been serving industry since 1986 as a major Canadian distributor of factory auto... Read more
Related Topics
Related Sectors