ATEX motorbase by Rosta makes wood-processing plant safe, productive
January 6, 2021 REDWIRE is news you can use from leading suppliers. Powered by FRASERS.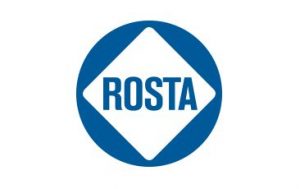 Posted by Rosta Inc
Rosta Inc. has kept Canadian companies competitive with technological mastery for decades; its parent company has done s... Read more
Related Topics
Related Sectors
Subscribe
Free REDWIRE e-newsletter
Rosta found the perfect solution for CMC Texpan.
Rosta Inc. has kept Canadian companies competitive with technological mastery for decades; its parent company has done so for more than 75 years. Its machine elements and components have provided solutions for businesses everywhere. For example, an ATEX motorbase provided the perfect answer for a wood-processing facility four years ago.
Here is how a Rosta recommendation for CMC Texpan, a metalworking manufacturer, improved safety and productivity at a plant in Colzate, Italy.
A perfect safety solution
CMC Texpan was founded as a metalworking company in 1962 and later expanded into the woodworking industry. In 2017, the company was developing a new EX-version of its standard oscillating screen for wood processing at the Colzate plant. But this facility was unable to rule out an outbreak of flames. This is a potential hazard in every wood-processing environment, in which a single spark source can result in a fire – which happens often in this industry. CMC Texpan got in touch with Rosta to get a solution quickly.
The company needed to develop a screen for enclosed areas to suppress possible fire outbreaks internally and prevent explosions from wood dust during plant operation. For this purpose, Rosta recommended it ATEX-compliant motorbase.
The Rosta ATEX motorbase has been constructed for use in environments with explosive gas of the IIC group, a temperature class of T5, or combustible dust with a maximum surface temperature of 100 degrees Celsius. It is designed according to the ATEX 94/9/EC Directive, in addition to the relevant European Harmonized Standards EN 1127-1:2011, EN 13463-1:2009, and EN 13463-5:2011. Rosta suggested it as the ideal solution for improving environmental safety.
After the ATEX motorbase was installed, CMC Texpan saw numerous benefits: increased safety, higher productivity, lower costs, and higher sifter availability. This unit has ensured that no spark can be generated between the electric motor and the screen frame.
"This new ATEX certification is an important added value for us," said Paolo Gattesco, managing director of CMC Texpan. "It allows the company top propose screens for applications and market with [a] high level of explosion-proof requirements."
To learn more, contact Rosta.
---
Share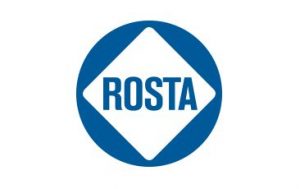 Posted by Rosta Inc
Rosta Inc. has kept Canadian companies competitive with technological mastery for decades; its parent company has done s... Read more
Related Topics
Related Sectors