Anti-vibration mountings by Rosta reduce workers' risk of hearing loss
April 5, 2021 REDWIRE is news you can use from leading suppliers. Powered by FRASERS.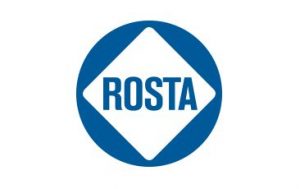 Posted by Rosta Inc
Rosta Inc. manufactures an unmatched selection of rubber-suspension solutions for machinery, and this includes six types... Read more
Related Topics
Related Sectors
Subscribe
Free REDWIRE e-newsletter
Rosta makes several models of anti-vibration mounts.
Rosta Inc. manufactures an unmatched selection of rubber-suspension solutions for machinery, and this includes six types of anti-vibration mountings. These units are designed to prevent damage and excessive noise – dampening machine vibration by absorbing medium- and low-frequency vibrating, actively or passively, while they accept compression, tension, and shear loading. Not only can extreme vibration in industrial equipment damage machinery; it can also lead to noise-induced hearing loss in workers. Investing in these Rosta anti-vibration mounts can solve these common issues.
High savings in downtime, maintenance
A key advantage of using these Rosta mounts is high savings in maintenance costs and downtime. Users can also install them in any desired position, even as wall or ceiling mounts. Their load capacities run from 20 to 20,000 kilograms.
The following models of anti-vibration mountings are available from Rosta:
Type AWI. Usually used in parts, this mount absorbs medium- and low-frequency vibration and offers good linear guidance for vibrating machine parts. Maintenance-free, dirt-resistant, water-resistance, and with stainless steel interiors and housing.
Type ESL. Paint-finished elements with housing and cores made of light alloy with steel brackets, up to size 45. The mechanically secured principles prevent tearing off. Withstands temperatures from -40 to 80 degrees Celsius.
Type N. This mount is equipped with swivel articulation to compensate for uneven ground. Ideal for air-conditioning facilities, woodworking machinery, pumps, tanks, containers, transport systems, tooling machines, assembly-line equipment, and other machines that need levelling.
Type NE. Also known as Isocol, this is an efficient, self-adhesive isolation plate that resists oils and chemicals. Built with three layers, this mount is fixed onto a floor or machine frame when the user removed the protective foil on both sides. Wetting the plate with a nitro thinner can boost the adhesive quality.
Type Nox. This is a food-safe, corrosion-resistant, and antibacterial alternative to Type N.
Type V. A multi-directional damper with a light alloy core, steel brackets, and steel alloy housing. It withstands temperatures going from -40 to 80 degrees Celsius, as Type ESL does, and has a mechanically secured principle.
To learn more, contact Rosta.
---
Share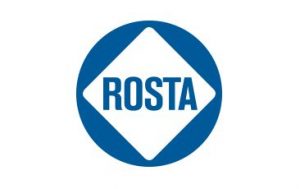 Posted by Rosta Inc
Rosta Inc. manufactures an unmatched selection of rubber-suspension solutions for machinery, and this includes six types... Read more
Related Topics
Related Sectors