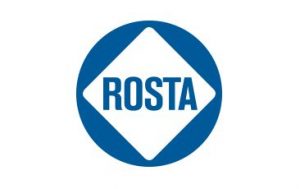 Vibration Control Material
---
The Canadian distributor of Rosta AG's products, Rosta Inc. Canada is proud to serve customers across the country. Rosta has 70 years of experience in manufacturing vibration control materials and other components of rubber suspension systems. Based on simple designs, our products have nearly unlimited potential to improve applications. We combine time-proven methods with cutting-edge technologies and a skilled team of engineers to bring customers products they can depend on. We are the only rubber products company that offers an on-site laboratory so that we can maintain rigorous quality control.
Vibration Control Material Product Line
We manufacture several models of anti-vibration mountings, primarily constructed from rubber. Rubber balances the good isolation efficiency but poor stability of a soft mounting with the good stability but poor isolation efficiency of a hard mounting. Rubber also functions well despite short periods of weight overload.
Product

Features

Anti-vibration Mounting Type ISOCOL U

–Includes an extra cover plate manufactured from cast iron

–Can include the mounting of a leveling screw due to a notch in the centre of the cover plate

–Can use retaining edge for lateral guidance of the machine frame

Anti-vibration Mounting Type V

–Multi-directional dampers manufactured from light alloy and steel, and paint-finished

–Accept compression, tension and shear loading, combined loadings

–Can be installed in any position including on ceilings and walls

–Functions in temperatures between –40ºC and 80ºC

Anti-vibration Mounting Type N/NP

–An isolating plate with a bonded metal cover and a leveling screw; all screwed directly into the machine frame

–Can compensate for sloping floors (up to 3º)

–Resistant to oils and chemicals

–Functions in temperatures between –40ºC and 80ºC
Vibration Control Material Industrial Applications
We work with customers in industries, including the mining, packaging, agricultural, forestry and transportation markets.
Vibration Control Material Manufacturing Process
Our manufacturing facility is certified to ISO 9001, and we are committed to quality control and safety measures. Our technical staff is happy to work with you to custom-design rubber components that fit perfectly into your design.
---
Share