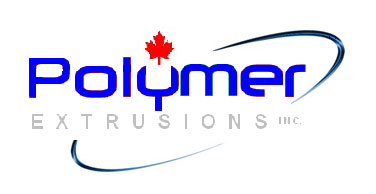 Rubber Washers
---
We can provide custom rubber washers to suit your specific requirements. We are a full service extrusion company and can produce items out of a variety of elastomers. We are also able to mix custom compounds to meet your needs, thanks to the partnerships we have developed with our raw material suppliers. This allows us to use compounds that have been tailored to your demands for the required physical properties, the suitability for environmental conditions, and the material's colour. Polymer Extrusions Inc specializes in making a variety of extruded and moulded products including seals, gaskets, spacers, and more.
Rubber washers
We work with all types of rubber compounds ranging from dense to sponge types. The compounds we typically use include but are not limited to EPDM, silicon, neoprene, nitrile, Viton, and SBR/Polyisoprene.
We have the capability to create either lathe cut or die cut products. Lathe cut washers are often used for projects that involve large volumes, or designs that are difficult to die cut. They can be used for seals in applications such as oil and air filters, water fittings, and chemical containers.
We use a Versa cutter that ensures close tolerances are maintained, and extrusions can be cut to lengths ranging down to 0.30′. Our ability to make custom profile extrusions allows us to provide washers of any shape.
Rubber washers expertise
Since 1994, our company has been manufacturing extruded rubber parts of the highest quality. We are committed to always meeting or exceeding the expectations of our customers. We have a stringent quality control process that is ISO 9001:2008 certified.
Rubber washers industries
Our prime location with access to the St. Lawrence Seaway and close proximity to the United States has helped us compete in the global marketplace. We serve a wide variety of markets and industries such as OEM, automotive, architectural, construction, and water control.
---
Share