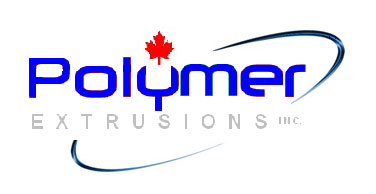 Rubber Extrusions
---
Polymer Extrusions Inc can provide rubber extrusions in many varieties. We have a broad selection of raw materials and can create virtually any profile shape. We offer custom profile extrusions and even custom rubber compounds. Whether your application is exotic or commonplace, we will take into account the unique environmental conditions and required physical properties to produce the ideal solution. Our company takes pride in providing high quality and innovative products combined with excellent customer service. We constantly improve our processes and capabilities to remain on top the ever-changing industry requirements.
Rubber extrusions
The types of products we typically produce include seals, gaskets, bumpers, o-rings, tubing, spacers, e shapes, garage door seals, traffic counter tubing, and more. Our extrusions are available in sizes ranging from 1/16′ to 18′ in width, and we can provide continuous extrusions or cut to lengths of 0.30′ and up.
The types of materials we use include both dense and sponge rubbers such as EPDM, nitrile, silicone, Viton, neoprene, and cellular sponge. We have developed relationships with a number of raw material suppliers that enable us to mix compounds that are designed to meet your individual needs.
We also offer a variety of secondary operations including angle cutting, splicing, and taping using heat activated tape systems (HATS) and pressure sensitive adhesives (PSA).
Rubber extrusions expertise
Our dedicated team will lend their expertise to ensure your projects are successful. Drawing on more than 30 years of experience, we use our versatile manufacturing capabilities to make a wide range of products. In addition to extrusions, we can offer die cut gaskets, moulded rubber, sheet rubber, lathe cut rubber washers, and more.
Rubber extrusions industries
We are used to serving a variety of diverse markets throughout the industrial and commercial sectors. Some of the many industries that utilize our products include automotive, architectural, construction, and mass transit.
---
Share